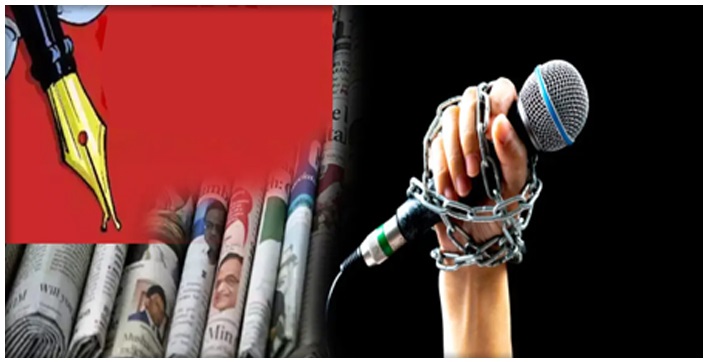 Strongly Condemn Yet another Assault on the Media
Enable GingerCPI(M) Polit Bureau has issued the following statement on October 3

THE Polit Bureau of the Communist Party of India (Marxist) strongly condemns the early morning raids on homes of several journalists, stand-up comedians, satirists, scientists, cultural historians and commentators by the Delhi police on the basis of an FIR that invokes several sections of the draconian UAPA.

This is a brazen assault on the media and the fundamental right to freedom of expression. During the last nine years the Modi government has deployed investigation agencies to suppress, harass and intimidate various media houses like the BBC, Newslaundry, Dainik Bhaskar, Bharat Samachar, the Kasmir Walla, the Wire etc., and now raiding all those connected with the Newsclick.

Such a large-scale authoritarian assault against media organisations and journalists who speak truth to power is totally unacceptable.

The Polit Bureau of the Communist Party of India (Marxist) calls upon all democratic minded patriots of India to rise in unison to protest against such a systematic conspiracy to target, persecute and suppress the media that is meant to be the conscience keeper.
Cannot connect to Ginger Check your internet connection
or reload the browser
Disable in this text field
Rephrase
Rephrase current sentence
Edit in Ginger
×