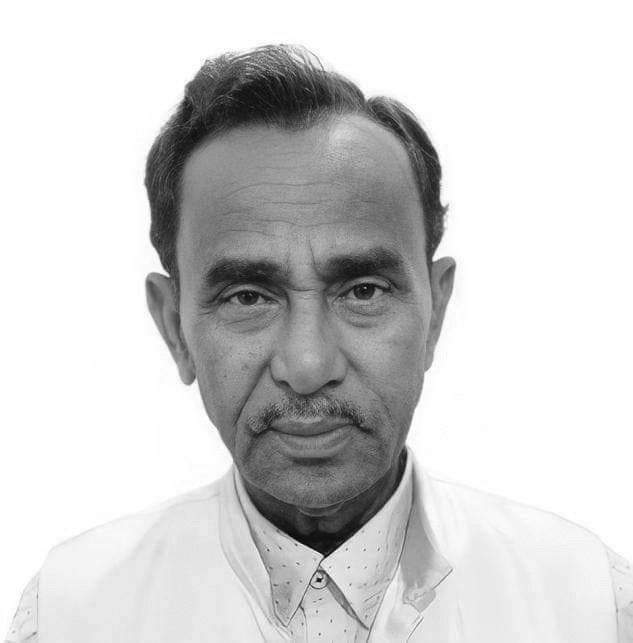 COMRADE Samsul Haque, CPI(M) Tripura state committee member, and a member of the Tripura legislative assembly elected in the recent assembly elections, a prominent peasant leader well known for his dedication to farmers' causes, passed away due to a fatal heart attack on the midnight of 18th July, 2023. He experienced severe chest pain while at the new MLA Hostel in the Capital Complex, Agartala. He was rushed to GB Pant Hospital, where the doctors initiated immediate treatment, but sadly, he succumbed to the heart attack.
At the time of his passing, Comrade Samsul Haque was 68 years old and is survived by his wife, four sons, and numerous admirers who respected him for his unwavering commitment to public service and his efforts to champion the rights of farmers. His untimely demise is deeply mourned by all who knew him and recognised his contributions to the cause of the people.
In 1974, which marks a significant turning point in the state's political scenario, Comrade Samsul Haque became associated with the CPI(M) through his involvement in the kisan movements. Initially, he focused his efforts within his residential area of Boxanagar, but over time, his work area expanded, and he emerged as an important kisan leader of the Sonamura sub-division.
Throughout his journey, Comrade Samsul Haque held important positions, serving as a secretariat member of the Sonamura sub-divisional committee and an invitee member to the Sepahijala district committee of the Party. In recognition of his dedication and capabilities, he was elected to the Party state committee during the 22nd state conference in 2018. He also held the position of a state committee member of AIKS, Tripura Unit.
The Sonamura sub-division, consisting of a diverse population, including Hindus and Muslims, often faced challenges with reactionary forces attempting to incite communal unrest and violence. However, Comrade Samsul Haque always stood firm against such provocations and actively worked to foster and maintain communal harmony in the region.
The untimely demise of Comrade Samsul Haque is deeply mourned by the CPI(M) Tripura state secretariat. They expressed hope that the Sonamura sub-divisional committee will collectively work to fill the void left by his passing and carry forward his legacy of dedicated service and commitment.
Cannot connect to Ginger Check your internet connection
or reload the browser
Disable in this text field
Rephrase
Rephrase current sentence
Edit in Ginger
×