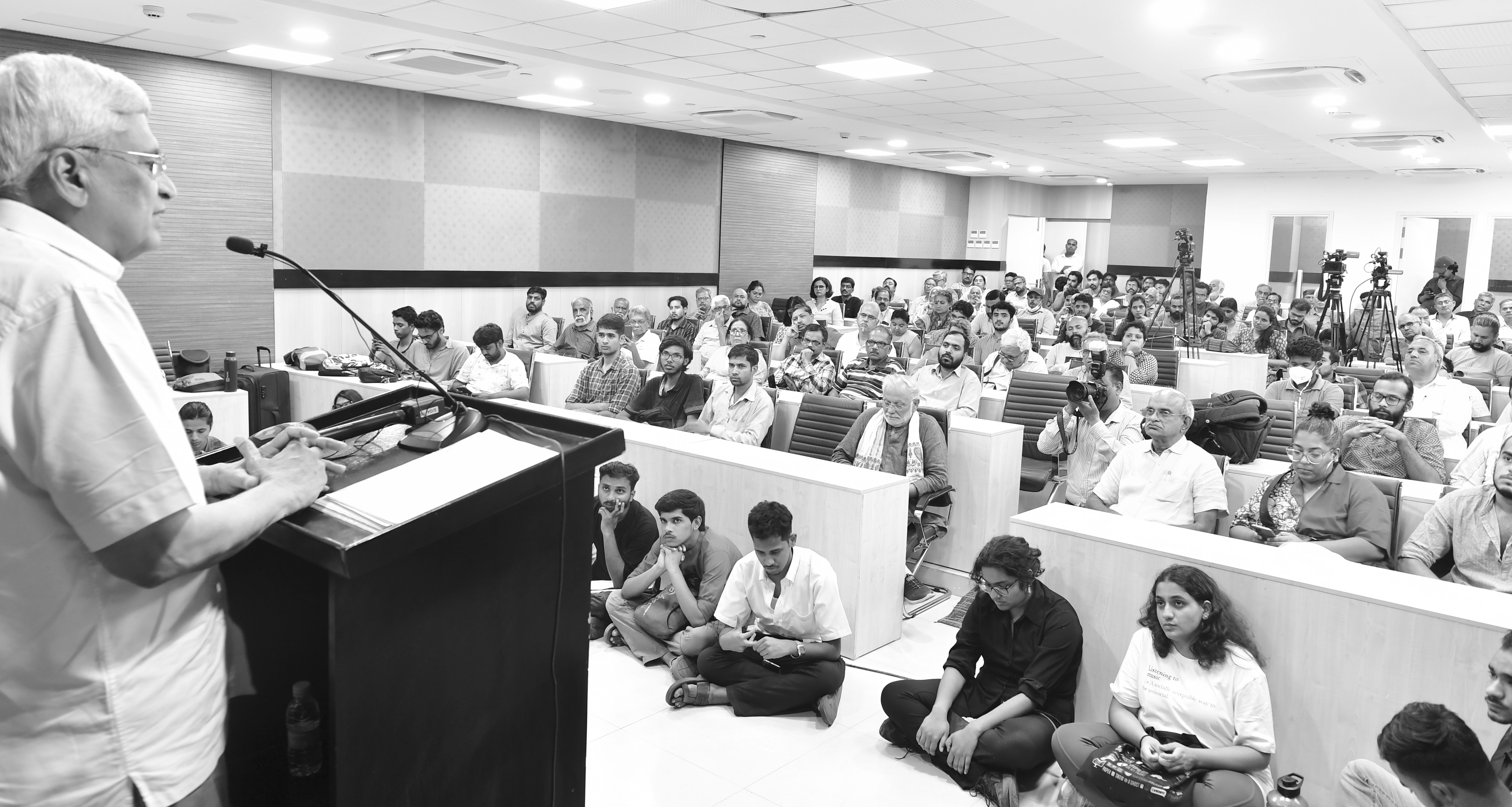 First Com P Sundarayya Memorial Lecture in Delhi
ON May 23, 2023, the first P Sundarayya Memorial Lecture in Delhi was delivered by CPI(M) Polit Bureau member Prakash Karat at the Harkishan Singh Surjeet Bhawan in New Delhi. The topic of his lecture was "P Sundarayya's Contributions to the Agrarian Question and its Contemporary Relevance".
P Sundarayya was a renowned freedom fighter, and the towering leader of the historic Telangana Peasants Armed Struggle against landlordism. He was also the first general secretary of the CPI(M) from 1964 to 1976.
The lecture was organised by the P Sundarayya Memorial Trust, Delhi. It was presided over by AIKS president Ashok Dhawale, and the introduction was given by AIKS general secretary Vijoo Krishnan. AIKS vice president Hannan Mollah and AIKS finance secretary P Krishna Prasad were on the dais.
The hall of Surjeet Bhawan was overflowing, and the audience comprised many young students.
Cannot connect to Ginger Check your internet connection
or reload the browser
Disable in this text field
Rephrase
Rephrase current sentence
Edit in Ginger
×