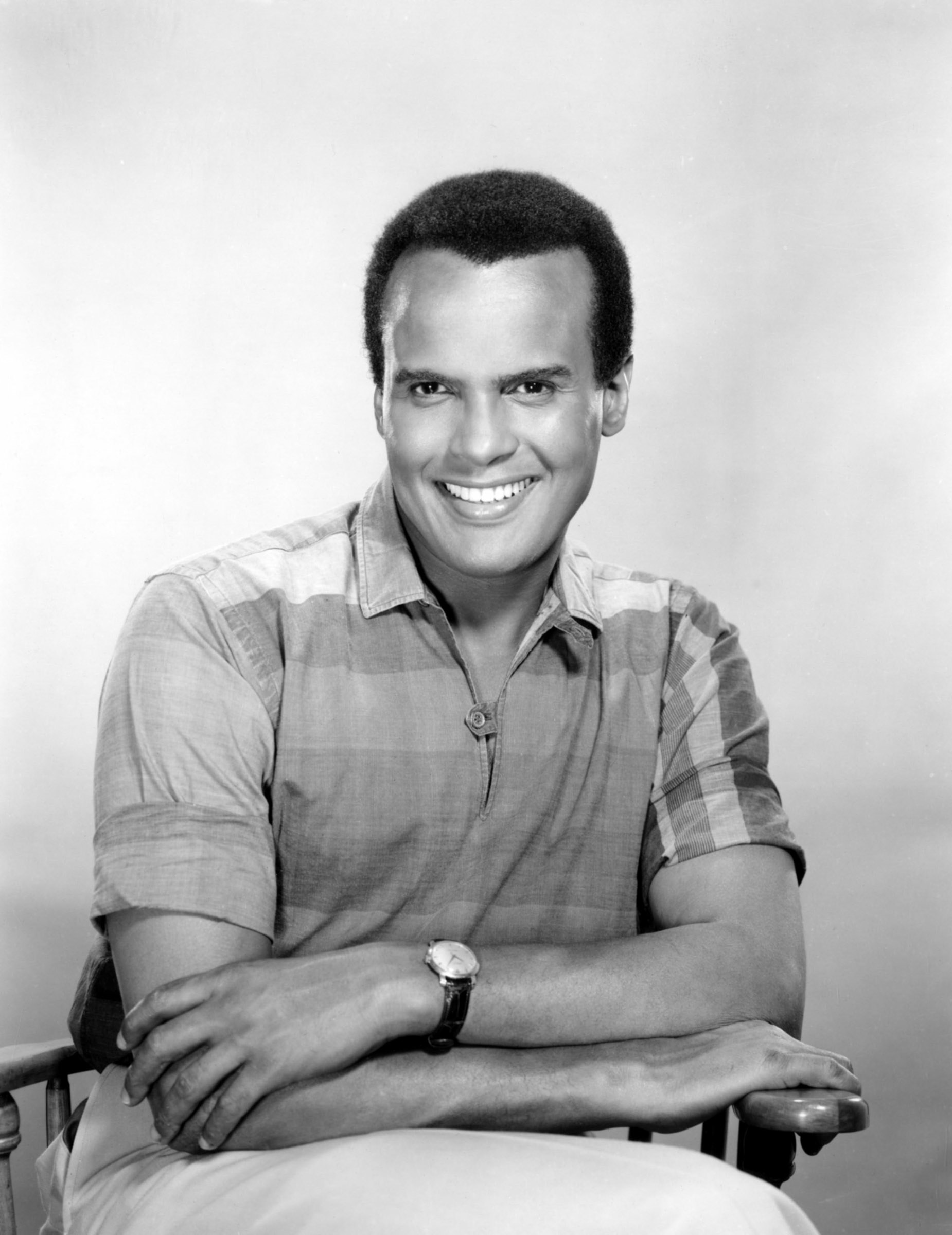 Harry Belafonte (1927-2023)
Vijay Prashad
Enable Ginger
Cannot connect to Ginger Check your internet connection
or reload the browserDisable in this text fieldRephraseRephrase current sentenceEdit in Ginger×
IN January 2006, Harry Belafonte travelled to Venezuela as part of a delegation from the United States. In 2002 US government of President George W. Bush had engineered a coup against the democratically elected government of Venezuela's President Hugo Chávez. The coup failed and Chávez returned to power after a few days. The United States government did not let up, with the various agencies of the government expanding a hybrid war against the Bolivarian Revolution set in motion by Chávez. It was in this context that Belafonte came to Caracas along with the actor Danny Glover, the philosopher Cornell West, and the labour organiser Dolores Huerta. Belafonte stood beside Chávez at a public meeting to make the following straightforward statement: 'No matter what the greatest tyrant in the world, the greatest terrorist in the world, George W. Bush says, we're here to tell you: not hundreds, not thousands, but millions of the American people support your revolution'. '¡Viva la revolucion!', Belafonte said in Spanish to end his speech.
Born in Harlem (New York City) to Jamaican-born parents, Harry Belafonte spent part of his youth with his grandmother in Kingston, Jamaica, served in the US Navy during World War II, and then – while working as a janitor in New York – discovered a passion for the theatre. To pay for acting classes, Belafonte started to sing in New York's clubs as the singer for jazz and folk bands. Digging into his Caribbean roots, Belafonte developed a repertoire as a calypso singer, his first hit being Matilda (1953). Three years later, Belafonte released his most famous album, Calypso (1956), which has two of his most popular songs – Day O (the Banana Boat Song) and Jamaica Farewell. He would eventually release thirty studio albums and eight live albums, with his last being An Evening with Harry Belafonte and Friends (1997), although compilation albums continue to be published, especially on the music streaming services. Belafonte appeared in several films (including in Spike Lee's 2018 BlacKkklansman, Belafonte's last film, which won the Grand Prix at the Cannes Film Festival). In 2016, at an event with Noam Chomsky in New York City's Riverside Church, Belafonte said (echoing his hero Paul Robeson), 'art is the radical voice of civilization'.
Songs and Defiance
As Belafonte often said – to this writer, on several occasions – it is unfair to create a dichotomy between art and politics. Artists, like other human beings, have necessary opinions about the world, and it is these opinions that either enter into their art or are suppressed by them for whatever reason. When Belafonte published his memoir in 2011, it carried a title that made his own view of the interrelation between art and politics – My Song: A Memoir of Art, Race, and Defiance. In this moving book, Belafonte writes about what it felt like to have become enormously popular as a singer when the United States was gripped in a struggle against racism. In 1957, he wrote, he was 'a thirty-year-old black man riding a wave of enormous and confounding popularity, fame, and wealth' and 'a political activist struggling to integrate my activism with my professional and personal lives'. It did not take Belafonte long to put these parts of his life together, as he befriended Martin Luther King, Jr. in the Spring of 1956, got deeply involved in his movement, and used his own platform to advance the ideas in which he believed.
It is generally assumed that Belafonte got involved in the Civil Rights Movement because of his friendship with Martin Luther King, Jr, and only later – much later – did he involve himself in broader issues of US foreign policy. In My Song, Belafonte offers a different timeline. 'I disagreed with almost every tenet of US foreign policy, from the Cold War freeze on any relations with Iron Curtain countries, to Vietnam and its aftermath, to the backing of right-wing tyrants through Africa and Latin America', he wrote. This came out clearly in Belafonte's active involvement in the movement to end apartheid in South Africa. In 1965, Belafonte recorded a powerful album with the exiled South African musician Miriam Makeba, who was forced into exile after the Sharpeville Massacre of 1960. Belafonte had invited Makeba to sing with him at the birthday party of US President John F. Kennedy in 1962, an act of defiance against the apartheid government. Their 1965 album, An Evening with Belafonte/Makeba contained powerful resistance songs that raised awareness of the plight of the people of South Africa.
Throughout his life, Belafonte was clear about these commitments, although he did not come out in public – punctually – to make statements about each and every atrocity. I do, however, recall Belafonte being particularly outraged in the 1980s with the US-imposed dirty wars in Central America (he attended a fundraiser which I organised in Los Angeles and offered a generous donation). As a man with close affinities to the Caribbean, Belafonte noted, 'I felt a special frustration with America's stance toward an island close to home: not Grenada, but Cuba'.
Cuba on his mind
In 1974, Belafonte and his then wife Julie Robinson went to Cuba as guests at the Havana Film Festival. This was not Belafonte's first visit to Cuba. He had been there before the 1959 Revolution, when he played at Miami's Eden Roc and then flew over for a night of song at the mafia-owned casinos. When Castro came to Harlem in 1960, Belafonte had been in the room as people raised money to assist the Revolution. Belafonte and Robinson stayed in the Hotel Habana Riviera, where they received a phone call one day asking them to stay in their room. A few second later, Belafonte opened his door to find a men with AK-47s standing in the hallway, amongst them a young Fidel Castro who said, 'Welcome to Cuba, Señor Belafonte. You have made the Cuban people so happy'. Belafonte would return to Havana a number of time, bringing the actor Sidney Poitier with him to meet writers such as the Brazilian novelist Jorge Amado and the Colombian novelist Gabriel Garcia Marquez.
Almost every year, Belafonte went to the Havana Film Festival, and each year he would spend time with Fidel. They would talk about art and films but also about the US blockade. One year, Belafonte accidentally stumbled upon some Cuban rappers, whom he befriended. They told him that they were not permitted to perform in Cuba. Belafonte took this news to Fidel and his culture minister Abel Prieto, to whom Fidel asked, 'Why are these artists afraid to perform in Havana?'. When Belafonte was ready to leave, Fidel asked him to stay with him and tell him more about hip hop. The day unfolded characteristically. Belafonte accompanied Fidel to a marathon graduation ceremony for four thousand medical students and for a dinner with the ballerina Alicia Alonso, all the while asking him about this new form of music. Belafonte recounted that that day he spent eleven hours with Fidel. When Belafonte next came to Havana, a young woman and two young men gave him some flowers to thank him for his intervention with Fidel. After their long session, Fidel decided to build a recording studio for the Cuban rappers in a brownstone house, where some of them lived.Belafonte's last visit to Cuba was in 2009, when he met Fidel during the baseball playoffs (which meant that they could not spend too much time together, since Fidel was a fanatic for baseball).
Belafonte's commitments earned him the ire of those who could not tolerate his defiance against US imperialism. When criticised, he would say, 'Bring it on. Dissent is central to any democracy'. A warm man, Belafonte – the anti-imperialist – has left behind a powerful legacy of song and of love.
Enable GingerCannot connect to Ginger Check your internet connection
or reload the browserDisable in this text fieldRephraseRephrase current sentenceEdit in Ginger×
Enable GingerCannot connect to Ginger Check your internet connection
or reload the browserDisable in this text fieldRephraseRephrase current sentenceEdit in Ginger×