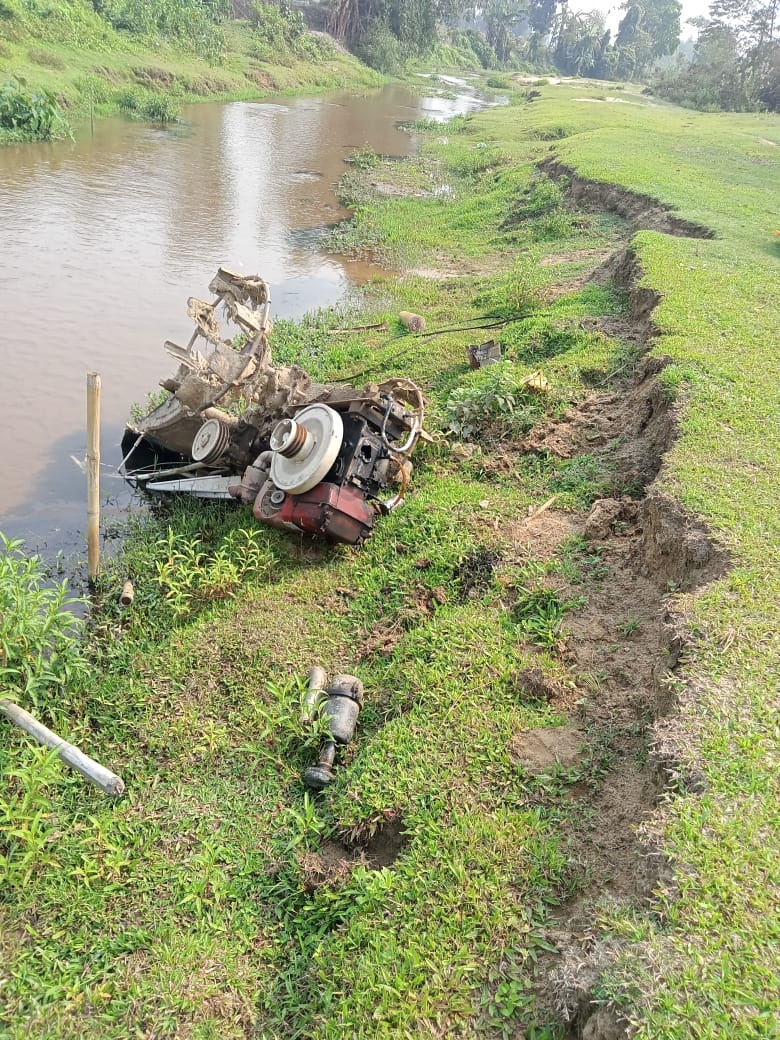 AIKS Strongly Condemns Brutal Attack On the Livelihood of Farmers
Power Tiller Burnt Down; Fish Tanks Poisoned by BJP-RSS Goons
Violent attacks by BJP-RSS criminals on activists of the AIKS and Left Parties is continuing unabated in Tripura since the election results were announced on March 2, 2023. The latest reported incidents of violence happened on the night of March 27th in the Khowai district. A power tiller of a farmer Nivash Sarkar residing at Gilatali in the district has been destroyed by burning and the remains were found at the riverside. On the same night, fish tanks of farmers were poisoned and fish were killed resulting in huge loss to the farmers. Earlier cows and cattle of poor farmers were also not spared by the attackers.
The situation in Tripura is very serious and the Sangh Parivar criminals are attacking the people in order to create an atmosphere of fear and panic. The prevalent mode of attack adopted by the BJP-RSS combine is to destroy the livelihood of the peasantry so that they will lose their source of income and will be compelled to stop supporting the opposition Left Front actively. This atrocious political tactic of the ruling party of Tripura to suppress its political opponents is highly condemnable. The BJP-RSS combine should stop this at once.
AIKS, in a statement issued on March 29, has strongly condemned this attack, demanded the state government to take stringent legal action against the criminals, provide adequate compensation to all the farmers who suffered losses and ensure that the violence on the people of Tripura comes to an end.
AIKS also demanded the National Human Rights Commission to immediately intervene and enquire into this brutal and inhuman vandalism on the peasantry and take strong action against the administration remaining callous in spite of relentless violence in the last four weeks in the villages and towns in Tripura.
AIKS called upon all the democratic organisations and political parties to protest against this cruelty on the livelihood of the peasantry.
Cannot connect to Ginger Check your internet connection
or reload the browser
Disable in this text field
Rephrase
Rephrase current sentence
Edit in Ginger
×