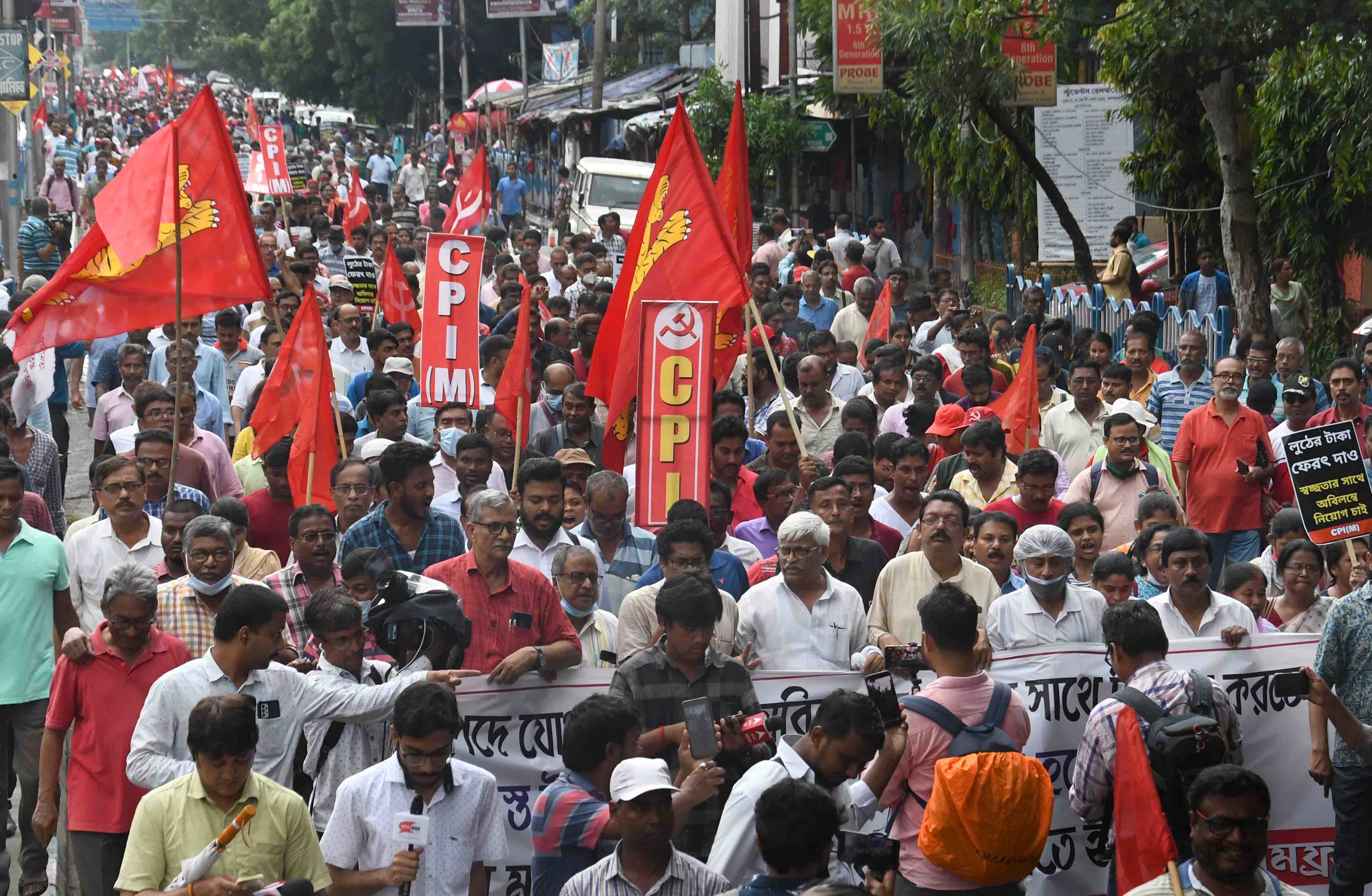 WB: Protest against Teacher Recruitment Scam
THOUSANDS of people came into streets demanding the sacking of Partha Chatterjee, minister for industries in West Bengal after his arrest in massive corruption. Chatterjee, former education minister has been arrested by the ED in school teacher recruitment scam involving hundreds of crores of rupees. The scam has already been exposed in the courts, which directed the CBI and ED to investigate.
That the TMC ministers and top leaders were involved was a known fact to the people of the state. But what shocked them was the recovery of huge amount of cash and gold, stashed in rooms of one Arpita Mukherjee, a close associate of Partha Chatterjee. Till July 27, at least Rs 52 crores have been recovered from raids in their flats. The agency has also identified large areas of land, flats, and resort whose actual owner is Chatterjee. It has been reported that large amount of this illegally earned money has already been laundered in foreign parking lots.
The chief minister has feigned ignorance. She has tried to defend herself by saying that she was unaware of these scams. The fact however is, the posts for teachers at all stages have been 'sold' and the entire TMC leadership is the beneficiary.
The Left Front has called upon people to protest and demanded that the minister be sacked immediately. On July 27 , three large processions walked through the streets of Kolkata. They assembled in front of the dharna site of SSC candidates who have been continuing their sit-in for the last 500 days. Addressing the huge gathering, CPI(M) state secretary Md Salim said, the main source of this scam is Mamata Banerjee herself. There should be a proper investigation and the properties of the looters should be seized. Salim warned that any tacit understanding between the TMC and the BJP to subvert the investigation will meet peoples' resistance. The rain-soaked rally reverberated the slogan: Takht Badal Do (change the seat of power).
Protests have been organised in districts too. Rallies and road blockades were organised, and effigies were burnt.