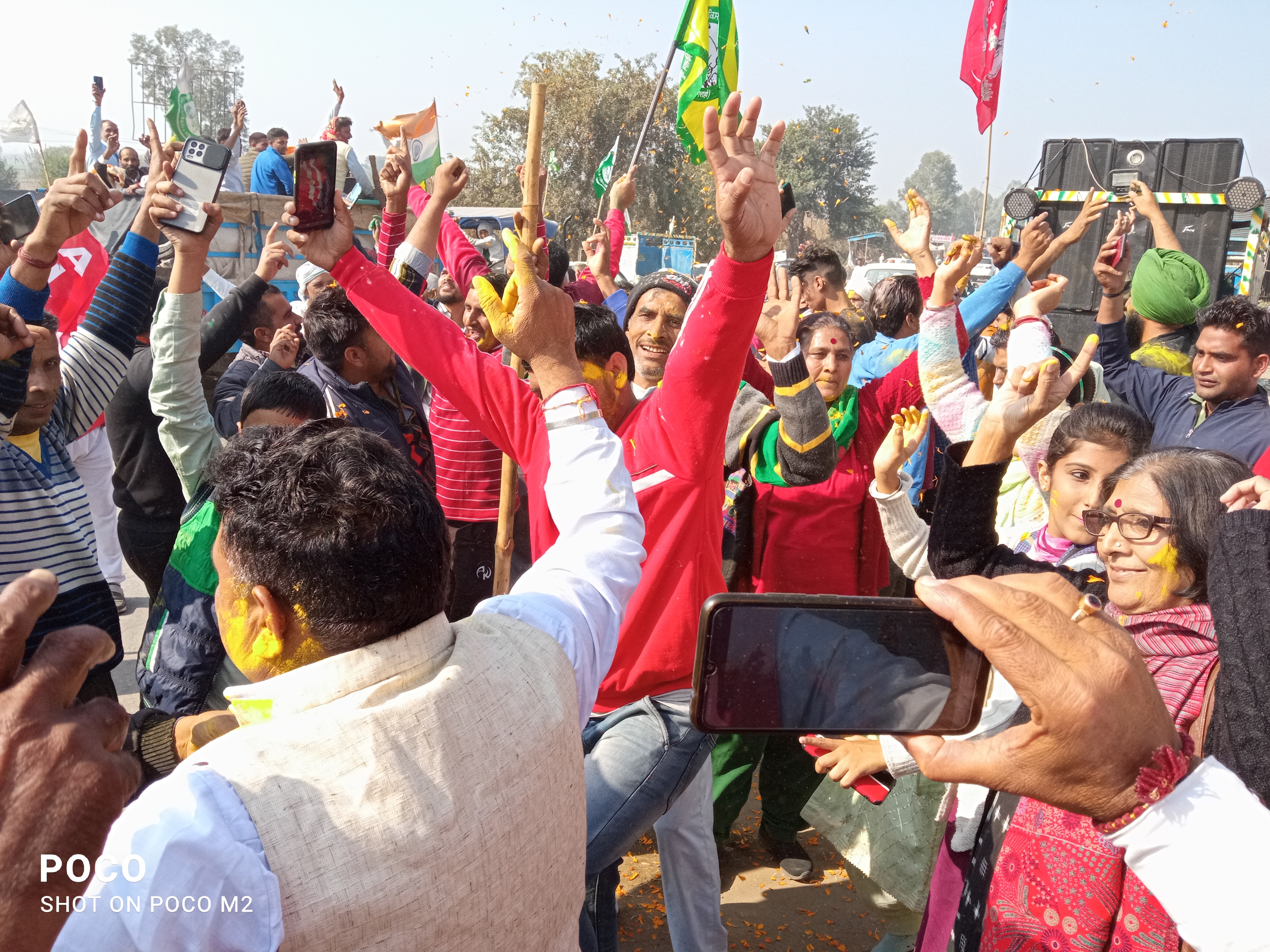 Congratulations to the Kisan Movement
CPI(M) Polit Bureau has issued the following statement on December 11
THE Polit Bureau of the CPI(M) congratulates the Samyukt Kisan Morcha (SKM), various kisan and agricultural workers organisations and the peasantry on their historic victory forcing the Modi government to repeal the three black laws that ensure corporate control and takeover of the agriculture sector. The PB hails the firm solidarity of trade unions and other democratic sections for their support to this farmers' struggle.
The movement has been a shining example of what unity and resilience can achieve in resisting the overall assault on people's livelihood and rights under the present government. This victory shows that united struggles can overcome differences of caste and communities in salvaging democracy and reversing the onslaughts.
The PB appeals to all Party units and other progressive sections to join the celebrations beginning today for the suspension of the blockade at the gates of Delhi, all across the country. The CPI(M) joins in expressing solidarity with the efforts of the SKM to pursue the legitimate demand for a guaranteed MSP for all crops and all farmers across the country and other pending issues to address the agrarian crisis.
CPI(M) salutes the more than 700 people who laid down their lives in course of this protracted struggle. PB calls upon the government to pay compensation to the families of martyrs. All cases related to the struggle must be withdrawn without any further delay.