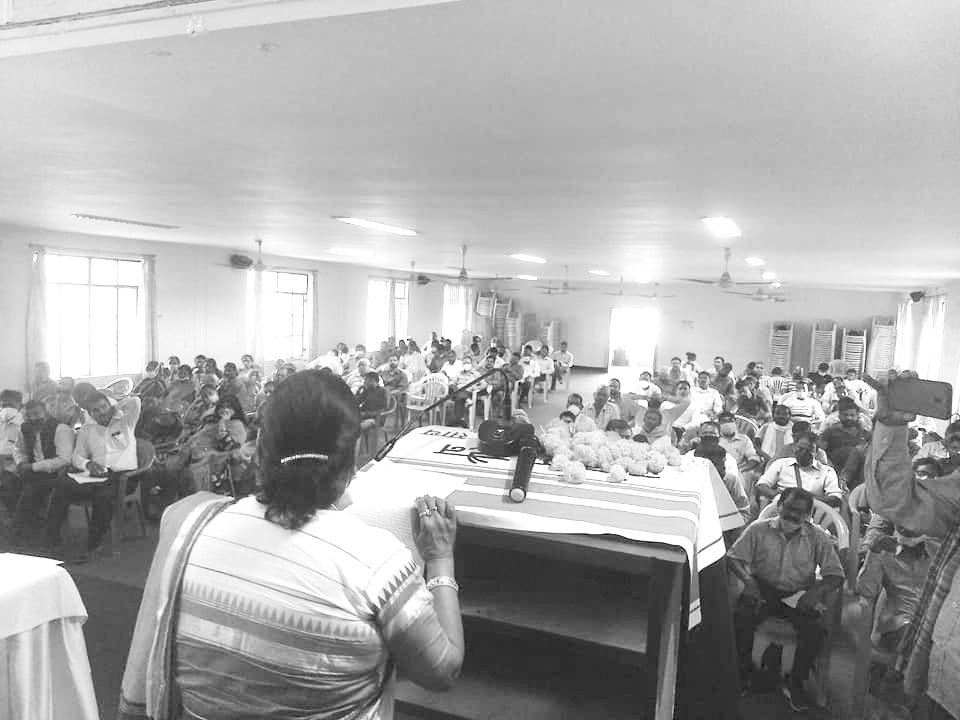 JHARKHAND: Public Convention against Attacks on Democratic Rights
A PUBLIC convention was held against the growing attacks on the democratic rights of citizens, against the repeal of black laws like UAPA, for the release of political prisoners and against the loot of natural resources like water, forests, land and minerals. The joint platform called 'Shaheed Father Stan Swamy Justice Morcha' comprising Jharkhand's Left and secular political parties, social and public organisations and civil society groups organised this public convention in Ranchi, on August 29.
CPI(M) MP Jharna Das participated in this programme and said that she will raise the issue of institutional murder of Father Stan Swamy in the parliament. She said that the BJP government is filling up jails by filing fake cases against the protestors in order to suppress mass agitations against its policies. And on the other hand, it is snatching away the lands of poor tribal people.
Famous economist and social activist Jean Dreze called the arrest of Father Stan Swamy as a repressive action. We need to fight to protect democratic rights, he said. Father Tony, who lived with Father Stan Swamy at Bagaicha for several years, sent his written message to the convention stating that Father Stan Swamy's struggle was to move forward. The central government is victimising those who are voicing their rights, by misusing black laws like UAPA, and therefore the UAPA should be abolished, he said.
Chairing the convention, social activist Dayamani Barla said that the arrest of Father Stan Swamy, who was exposing the loot of jal (water), jungle (forest) and zameen (land), was a conspiracy to suppress the voice of justice.
Addressing the convention, CPI(M) state secretariat member Prakash Biplav said that it is the declared agenda of the anti-national forces selling the country to attack those who obstruct their destructive work. To deal with these anti-national forces, all patriotic forces must unitedly build a strong wall of resistance against these attacks, he said.
The convention decided that there will be a statewide protest on October 8 on the anniversary of Father Stan Swamy's arrest. Also, support was declared to the Bharat Bandh on September 25, 2021 called by the kisan organisations.