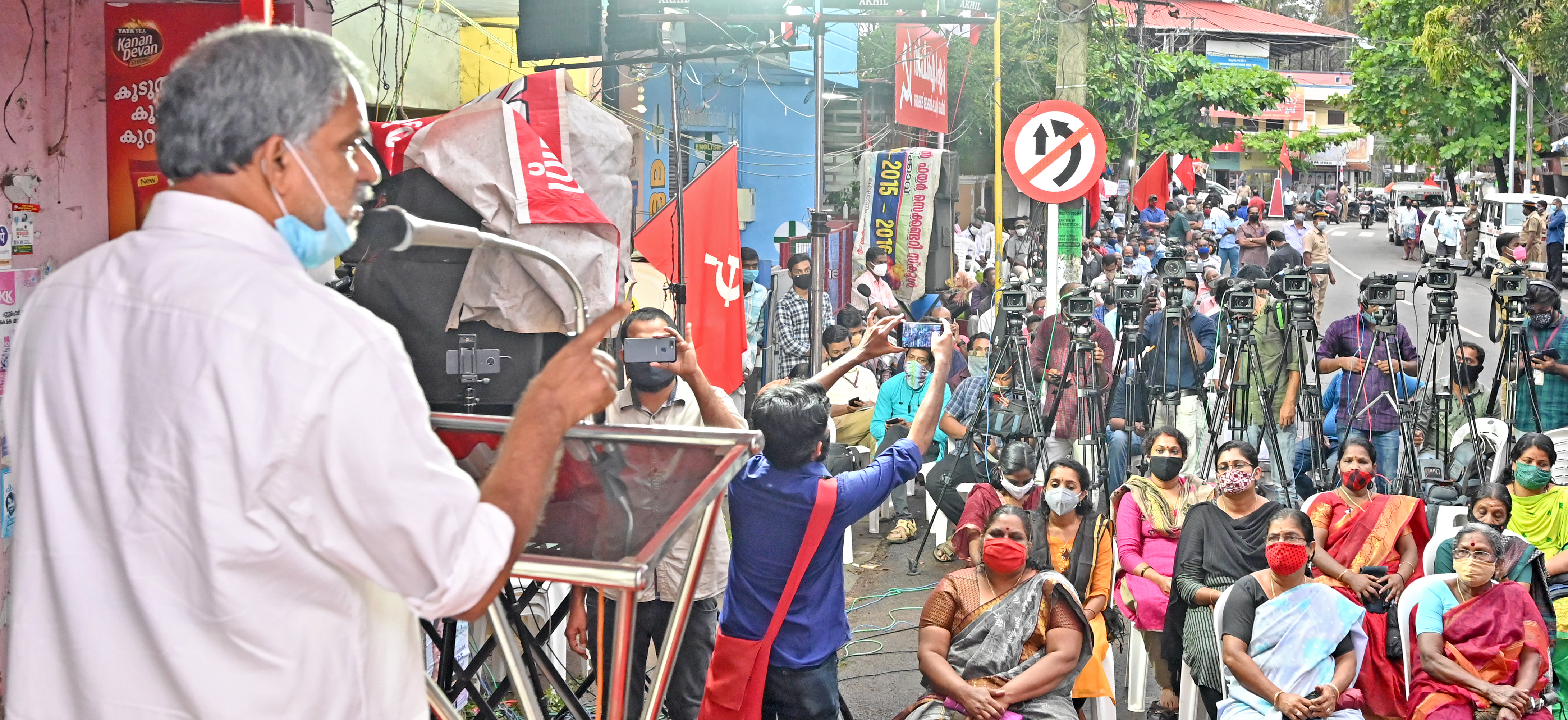 Kerala Vows to Steadfastly Protect its Achievements
N S Sajith
REALISING the clandestine and evil designs of various central agencies to topple the Left Democratic Front (LDF) government and scuttle the achievements made in the state in the last four years, lakhs and lakhs of people of Kerala rallied behind the LDF to announce their solidarity with the government. People, most of whom are the beneficiaries of the LDF government's schemes, gathered in more than 30,000 centres in the state, and vowed to protect the government and its pro-people measures. It is estimated that more than 25 lakh people gathered in these centres maintaining the Covid-19 protocol.
For the last four months, five central agencies including Enforcement Directorate and CBI, infamous in hatching false cases against political opponents and act like puppets in the hands of political bosses at the centre, have been making continuous attempts to corner the chief minister and his office in the net of investigation. The investigations had begun in connection with the gold smuggling that occurred at the Thiruvananthapuram International Airport. Those who sent the gold through diplomatic baggage and received the baggage are still scot-free. The protests were held in this backdrop.
LDF convener A Vijayaraghavan, CPI leader Pannyan Raveendran, and CPI(M) Central Committee member M V Govindan inaugurated the sit-in dharnas held in various centres in Thiruvananthapuram city. CPI(M) state secretariat member K N Balagopal , CPI leader Binoy Viswam, CPI(M) leader P K Gurudasan inaugurated the protest dharnas in Kollam district. CPI(M) Central Committee members P Karunakaran and Elamaram Kareem inaugurated the protests in Kasargod and Kozhikode respectively. State secretariat members P Rajeev and K J Thomas inaugurated the protests in Eranakulam and Pathanamthitta respectively.