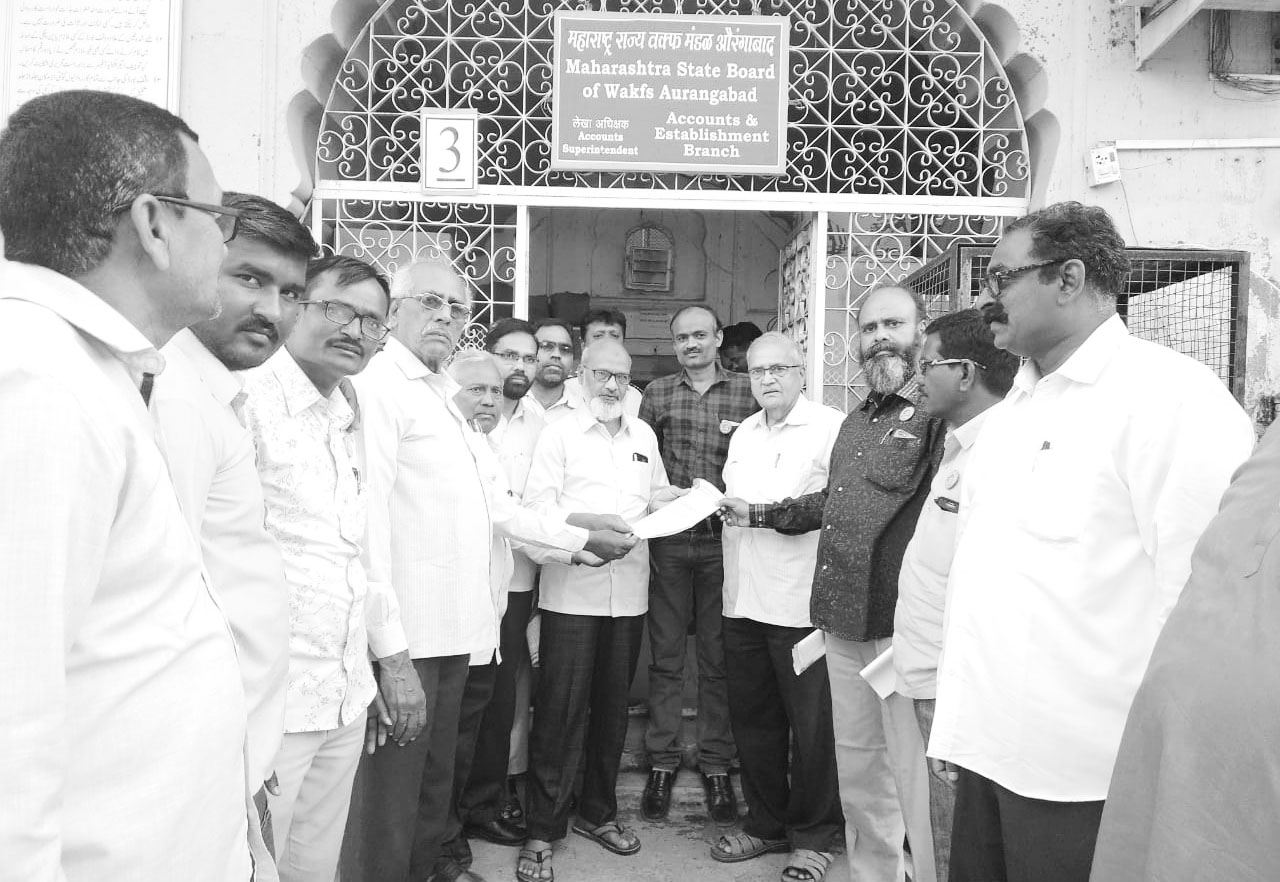 MAHARASHTRA: AIKS Holds Dharna on Land Issues
Umesh Deshmukh
THE AIKS Maharashtra state council held a state level day-long dharna of hundreds of peasants outside the divisional commissionerate at Aurangabad, which is the centre of the Marathwada region, on March 13, 2020.
The main demand was the vesting of temple, inami, wakf, pasture and varkas lands in the names of the peasants cultivating them for generations. There are lakhs of acres of such lands in Maharashtra and lakhs of peasant households cultivating them. Since these lands have not been vested in the names of the tillers, they cannot avail any loans, cannot take any benefit of government schemes and they also cannot develop the land.
It was significant that Muslim peasants cultivating wakf lands took part in the struggle, along with Hindu peasants cultivating temple lands.
A memorandum was sent to the state revenue minister and was submitted by an AIKS delegation to the Maharashtra Wakf Board, which has its headquarters at Aurangabad.
Due to the pressure of this struggle, which has also been going on for long under the AIKS banner in some districts, the state revenue minister Balasaheb Thorat and the Wakf Board CEO Anees Shaikh agreed to hold special meetings with the AIKS soon in Mantralaya (state secretariat) with a view to solve these land issues.
These issues had also been taken up in the historic AIKS-led Kisan Long March from Nashik to Mumbai in March 2018, when assurances had been given by the then BJP-led state government. But they were not implemented.
The agitation ended at night with a novel 'Diva Batti Andolan' (lighting of lamps) which the temple land peasants carry out every evening.
The dharna was led by AIKS president Ashok Dhawale, state president Kisan Gujar, state general secretary Ajit Nawale, state treasurer Umesh Deshmukh, state vice presidents Dada Raipure, Siddhappa Kalshetty and Shankar Sidam, Aurangabad district leaders Bhagwan Bhojane and Bhausaheb Zirpe, and several AIKS state council members.
Prominent among them was AIKS state council member Digambar Kamble, who had recently been sentenced to six months imprisonment by a lower court for leading a peasant struggle in Sangli district demanding adequate compensation for land acquired from peasants for a state highway.

CITU state vice president Uddhav Bhavalkar, SFI state president Balaji Kaletwad, SFI state vice president Nitin Wavhale, and MSMRA general secretary Shrikant Phopase greeted the peasants.
A meeting of the AIKS Maharashtra state council was held in the morning and it decided to step up both the membership drive and the fund drive for the AIKS central office and to make a success of all the ensuing AIKS conferences from the village to the district levels.