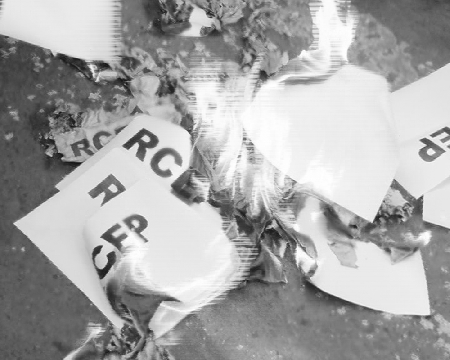 Modi Retreats from RCEP
Hannan Mollah
THE opposition of kisan and democratic movements forced Narendra Modi to beat a retreat on the question of signing Regional Comprehensive Economic Partnership (RCEP) agreement. For the last several years, the Modi government was engaged in discussing on this agreement. Out of 25 chapters, the government agreed on 21 issues. This agreement, if signed, would have been the death knell for Indian agriculture. Sixteen countries were negotiating to open their market to each other's products for the last several years. A majority of them were targeting the Indian market of 134 crore people. Earlier, agriculture was kept out of any Free Trade Agreement. But in RCEP, agriculture was one of the areas for negotiation. This included diary sector, plantation sector, cotton, wheat, rice and other industrial and service sectors.
All India Kisan Sabha is continuously opposing this agreement. November 4 was the day for signing the agreement. Indian commerce minister and his team were in Bangkok for this purpose. Later Narendra Modi himself reached Bangkok for the final agreement. He and his government is continuously propagating that this agreement will provide opportunities to our products to enter in other countries and India will be benefitting by this agreement. He never expressed any concern about the danger to be faced by the agricultural sector.
AIKS gave a call for wider protest and burning the copies of RCEP on November 4, the day of singing the agreement. Many other kisan organisations also voiced their concern. Finally, All India Kisan Sangharsh Coordination Committee (AIKSCC), a platform of 210 kisan organisations including All India Kisan Sabha, gave a call to the kisans of India to come on the street in lakhs to protest against the RCEP. Various political parties also expressed their opinion against this agreement. Even RSS was anxious about the impact and cautioned the government. But the BJP-led government was hell-bent to their decision of signing the agreement.
The issue angered the farmers of the country in a big way and it was expressed by them on the massive participation in protest demonstrations throughout the country. The kisans burnt the copies of RCEP, organised protest rallies demanding `No to RCEP', held dharnas and meetings in more than 500 places and expressed their disapproval against this government. Reports of protest actions poured in from West Bengal, Kerala, Karnataka, Tamilnadu, Andhra Pradesh, Telangana, Tripura, Odisha, Madhya Pradesh, Chattisgarh, Punjab, Haryana, Uttar Pradesh, Bihar, Maharashtra and other states. In Delhi, kisan and social organisations held a protest and organised a dharna at Jantar Mantar and burnt copies of RCEP.
So this massive expression of anger forced Modi to re-think and finally he became wiser and refrained from the agreement. Now he is becoming very magnanimous by talking about his concern about the interest of the people. The AIKS and kisan movement are happy that this programme has been deferred but we do not want deferment, we want complete defeat. We cannot believe this Modi government on their verbal announcement. The kisans have been repeatedly cheated by his announcements – on price of the agricultural products, on implementation of Swaminathan Commission report, on loan waiver, on insurance etc. He also promised to withdraw Land Acquisition Ordinance. But still it is not finally withdrawn in parliament; probably, waiting for opportune moment to pass it to serve the interests of the corporates. Fifteen countries, other than India, have signed this agreement and they will continue to pursue India for joining it. After the results of Maharashtra and Haryana assembly elections and in the face of elections in Jharkhand and Delhi, Modi is moving cautiously. So, there is no reason to believe that he will not go for RCEP at an opportune moment.
All India Kisan Sabha and AIKSCC congratulated to the farmers of the country for this victory and to remain vigilant and continue to campaign against such trade agreements, which may damage the Indian agriculture. The AIKS also expressed its thanks to thousands of the farmers who made the November 4 protest a grand success all over the country. The AIKS also expressed its gratitude to all the democratic forces and individuals for their valuable support in defence of the interests of the Indian agriculture.