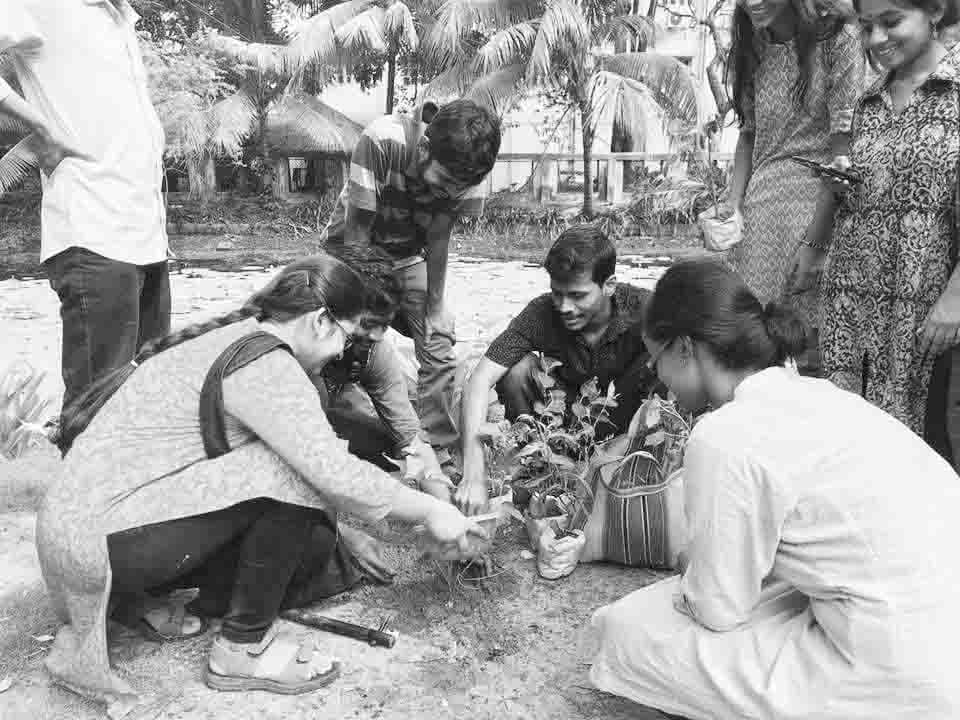 World Environment Day: SFI-DYFI Plant Saplings across the Country
MORE than six lakh saplings were planted across the country at the call of the Students' Federation of India (SFI) on the occasion of World Environment Day. The response has been very huge.
The campaign was enthusiastically carried forward across the country including Kerala, West Bengal, Tripura, Himachal Pradesh, Andhra Pradesh, Haryana and elsewhere. Kerala state committee itself through the extensive organisational structure has planted more than one lakh saplings across the state.
This comes on the day when the incumbent union environment minister showed his hypocrisy by launching a social media campaign called #selfiewithsapling, completely ignoring the fact that during the five years reign of the previous NDA government, the country lost a mammoth 1.2 lakh hectares of forest cover.
The disastrous proportions that the climate change has taken today are intrinsically linked to the capitalist path of growth and the policies pursued by the government. While the reversal of these conditions is possible only through the reversal of the policies, the campaign such as these can, not only play a catalytic role, but also build popular opinion against the capitalist path of growth which is today completely antithetical to the needs of environment and humanity.
Hundreds of SFI units across the country planted 13 saplings remembering the 13 martyrs of Tuticorin who were killed by the State-Corporate sponsored police force during the Anti-Sterlite protests.
---
KERALA
DYFI to Plant 2.6 lakh Saplings
N S Sajith
ON June 5, on the 'World Environment Day', the Democratic Youth Federation of India (DYFI), Kerala state committee began a huge programme to protect environment. With a slogan 'together for earth', thousands of youth activists started planting trees at unit level. It is planned that all 26,000 DYFI units in the state will plant 10 saplings each. A total of 2.6 lakh saplings will be planted in the next few days.
Apart from this, DYFI also has planned to protect mangrove forests and work for rejuvenation of water bodies all over the state. The state level inauguration was held on June 3, in Eranakulam district. DYFI state secretary, A A Rahim led the team and planted 1,000 mangrove saplings in Cherai at Vypeen (group of islands in Kerala).
The organisation took this decision as the mangrove forest cover in the state is dwindling drastically. A separate programme, 'protect mangrove for tomorrow', also kickstarted on World Environment Day. As a part of this programme, youth activists will remove all plastic garbage and other solid waste from the mangrove forests. An extensive awareness campaign will also be held focussing on the necessity of protecting mangrove forests. Mangrove protection committees will also be formed at local level. A workshop will also be organised in Kottayam to make a detailed roadmap for environment protection. A large group of environmental activists and youth activists will attend the workshop.