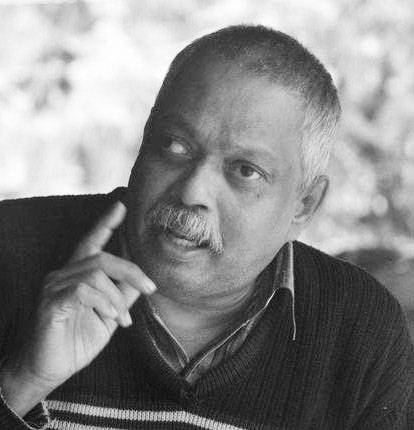 Simon Britto passes away
NS Sajith
COMRADE Simon Britto, former SFI leader and a symbol of survival passed away on December 31. He breathed his last in a private hospital at Thrissur, due to a massive heart attack. He is survived by his wife Seena Bhasker and daughter Kayeenila.
His body was paralyzed due to a brutal attack by KSU goons on October 14, 1984, while he was the vice-president of SFI Kerala state committee. For the last 38 years he has been an icon endurance, revolutionary spirit and source of immeasurable inspiration for all fighters. Author of three novels and innumerable articles, Britto traveled all over India last year. His first novel Agragami was won the Kerala Sahitya Academy award. He was nominated to 12th Kerala Legislative Assembly as a representative of Anglo Indian community.
Britto was born on March 27, 1954 at Ponjikkara. His father was Nicholas Rodriguez and mother was Irene Rodriguez. He studied in Saint Alberts college, Eranakulam, Mithila University, Bihar, Law College Ernakulam and Law Academy Thiruvananthapuram. He was a member of Kerala Library Council.
Chief Minister Pinarayi Vijayan expressed immense grief on the death of Britto. "Extremly saddened to learn of the passing of Comrade Simon Britto. He was one the finest political leaders of this generation. A source of limitless inspiration, Comrade Britto's death is an irreparable loss to the political and cultural life of Kerala."
---
Message from Sitaram Yechury, general secretary, CPI(M)
I am shocked to hear the news of the death of Comrade Simon Britto.
I have known him since our days in the Students Federation of India. I still recall the shock and anguish with which we had received the news of the brutal attack on him by goons owing allegiance to the KSU(I). Though given up for dead, Britto, true to his spirit bounced back to life.
He fought valiantly and after years of treatment was able to lead a life of dignity. Despite his disability owing to the brutal attack, he continued to contribute to the movement in various ways. His commitment was unwavering. His courage and determination are examples that will have to be emulated by the generation of today.
In the loss of Simon Britto, we have lost a leader whom people could look upto for inspiration.
Apart from the movement, it is a personal loss for me.
I convey my heartfelt condolences to his wife Seena Bhaskar and his young daughter. I am sure they have the fortitude to bear this loss.