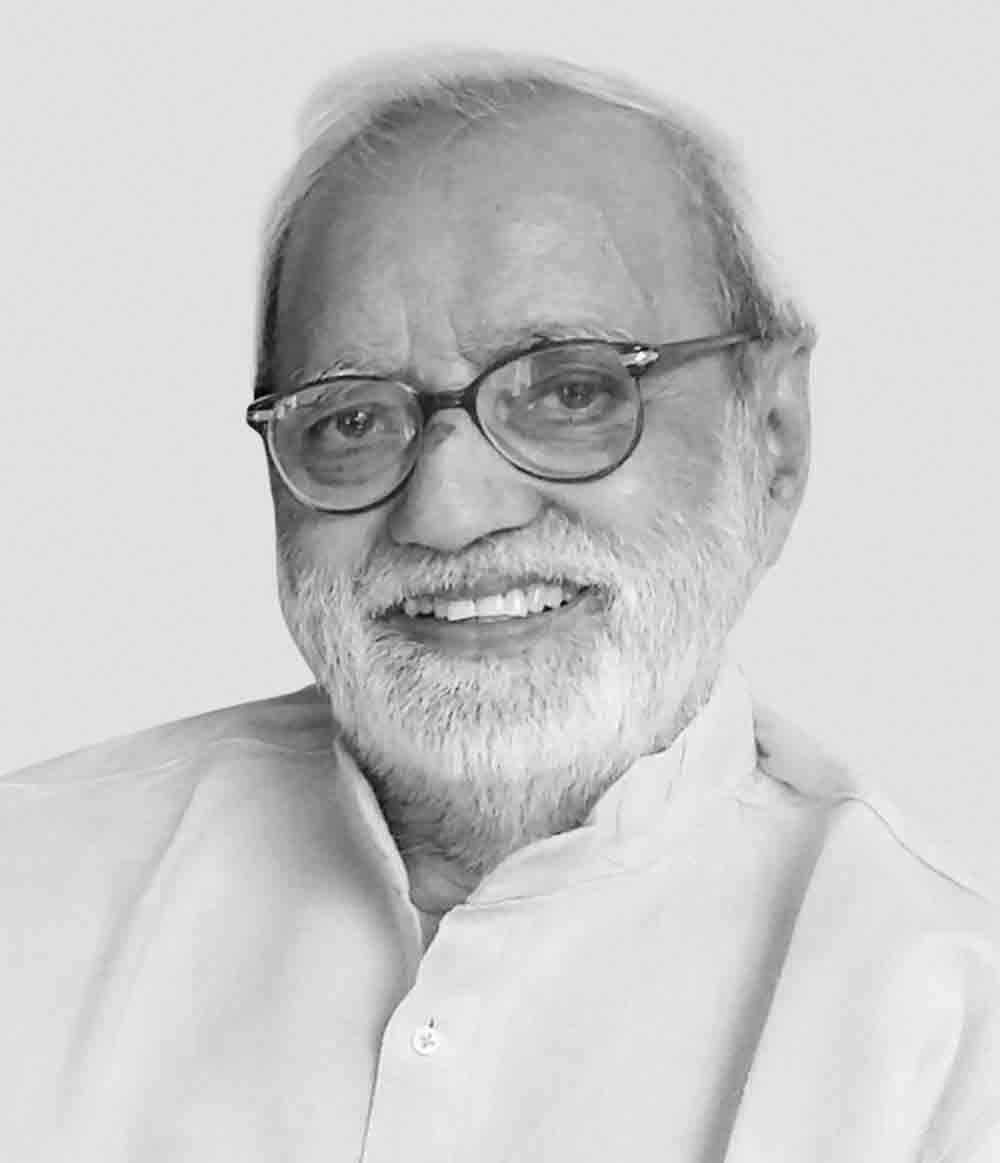 Eminent Hindi Writer Doodhnath Singh Passes Away
PROFESSOR Doodhnath Singh, an eminent Hindi writer and president of Janwadi Lekhak Sangh passed away at midnight of January 11, 2018 at Allahabad (Uttar Pradesh) his hometown. He was 81 and very active till his last breath. He suffered from cancer of the prostate, he was undergoing the treatment at a hospital in Allahabad but had a cardiac arrest and thus passed away. He was a member of the CPI(M).
Prof. Doodhnath Singh taught Hindi literature at the Allahabad Central University. He became famous with his short story, 'Reechh' (The Bear) in the sixties and since then continued his writing in various genres such as fiction, poetry, plays and literary criticism. He wrote a novel, 'Aakhiri Kalaam' (Last Writing) on the demolition of the Babri Mosque. Earlier he had written novels such as 'Nishkaashan' (Extradition) and 'Namo Andhakaaram' (Salute to Darkness). Apart from these novels, he had to his credit six collections of short stories, four collections of poems, one play, four books on literary criticism, one book of memoirs, one collection of his interviews, and a host of books of other writers edited by him.
He was born on October 17, 1936 at a village in Balia district of Uttar Pradesh. He did his post graduation at Allahabad University in 1957 and in 1959, got the job of a lecturer at a college in Kolkata. He resigned from his service there and went back to Allahabad. After a period of freelancing, he got appointed as a lecturer at Allahabad University and served there till his retirement as professor.
Janwadi Lekhak Sangh along with Pragatisheel Lekhak Sangh and Jan Sanskriti Manch organised a meeting to pay tributes to Doodhnath Singh in the afternoon of January 17 at Gandhi Shanti Pratishthan Hall in New Delhi. The meeting was attended by all prominent writers of Delhi and also by Anshuman Singh and his wife (the younger son and daughter-in-law of Doodhnath Singh) who narrated all the details of his illness and shared their feelings of personal loss.
The tribute was paid by Murli Manohar Prasad Singh, general secretary of Janwadi Lekhak Sangh on behalf of his association, by Ashok Bhowmick and Ashutosh of Jan Sanskriti Manch, Ali Javed on behalf of the PWA and Siddheshwar Shukla on behalf of the CITU. Apart from these speakers representing the various organisations, tributes were also paid by Prof Nitya Nand Tiwari (retired), professor of Delhi University, Prof Manager Pandey, retired professor of Jawahar Lal Nehru University, Shekhar Joshi, an eminent senior story writer of Allahabad, also a member of the JLS secretariat who had a long association with Doodhnath Singh. Shobha Singh and Bhasha Singh who are relatives of Com Doodhnath also paid their tribute by recalling their association with him. Ravi Kant and Vinod Tiwari, both Hindi writers who happened to be the students of Com Doodhnath also paid their tributes. Ibbar Rabbi and Ramsharan Joshi, both eminent senior writers too paid their tribute and shared their feelings.
The meeting was conducted by Sanjeev Kumar, deputy general secretary of Janwadi Lekhak Sangh.