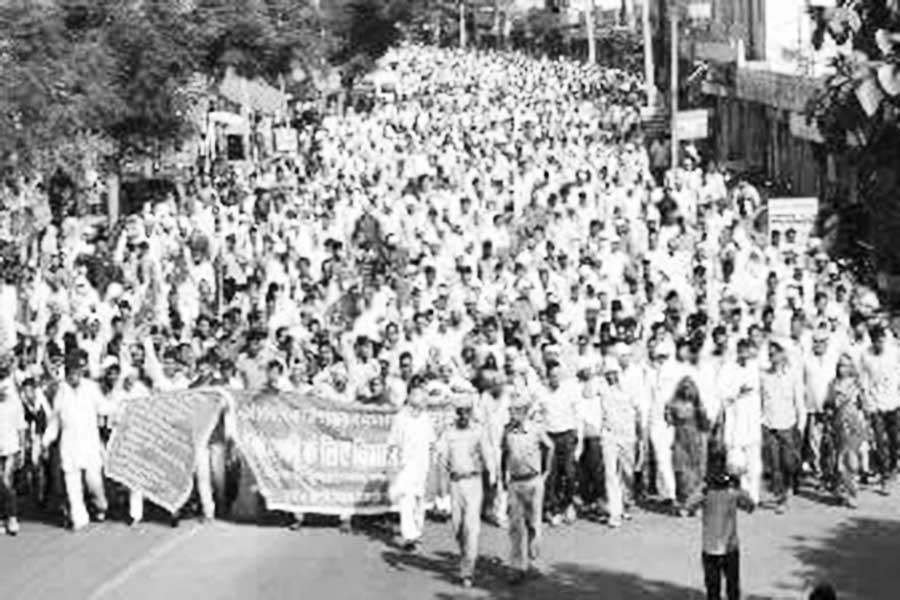 United Actions against Anti-Peasant BJP Governments
FARMERS across the country joined in a united action of solidarity and militant protests against the brutal killing of six people in Mandsaur district of Madhya Pradesh and against the anti-farmer policies of the BJP government. On June 16, in many places, farmers blocked roads, burnt effigies of Prime Minister Narendra Modi, Madhya Pradesh Chief Minister Shivraj Singh Chauhan and Finance Minister Arun Jaitley.
According to reports, protests were held in all the 355 blocks in West Bengal with huge participation of people. In Kerala, road blocks were held in all districts and effigies were burnt. In Tripura, defying heavy rains, at every point thousands participated in the protests. Across Madhya Pradesh, Rajasthan, Odisha, Haryana, Uttar Pradesh, Telangana, Tamil Nadu, Jharkhand, peasants came on the streets to express their anger.
In Madhya Pradesh, over hundred farmers on protest were arrested at Rewa. Farmers were also arrested at Kailaras in Morena district and other places. Over 1,500 protestors were arrested across the state. The National Highway was blocked in many places. In Rajasthan, massive protests were held demanding loan waiver, remunerative prices, resignation of Shivraj Chauhan and withdrawal of notification restricting cattle trade. In Haryana, from June 14th onwards, dharnas and protests are being held in nine districts which in some districts were converted to gherao of collectorates. In Hisar, the siege is still continuing. In Punjab, road blocks were held across the state and protests continued for a week with the same demands. Bihar, Assam, Jammu and Kashmir held a protest day on June 14. Andhra Pradesh and Karnataka saw protests on June 12. Processions, effigy burning and protests were held in different places of Uttar Pradesh. In Tamil Nadu, a massive protest was held jointly at Thiruvarur on June 14 and it was followed by protests by Tamil Nadu Vivasayigal Sangham on June 16. In Telangana, all districts witnessed road roko held jointly by Telangana Rythu Sangham and All India Agricultural Workers' Union. In Odisha, big participation was recorded in all places. Constituents of the Bhoomi Adhikar Andolan also played an active part in these protests.
The victories of the peasantry in Rajasthan and Maharashtra have inspired the peasantry across the country. It was clear that brutal repression in Madhya Pradesh, Jharkhand and elsewhere shall not deter the peasantry from struggles. Over 100 organisations met in New Delhi on June 16 and decided to have coordinated actions in the coming days.