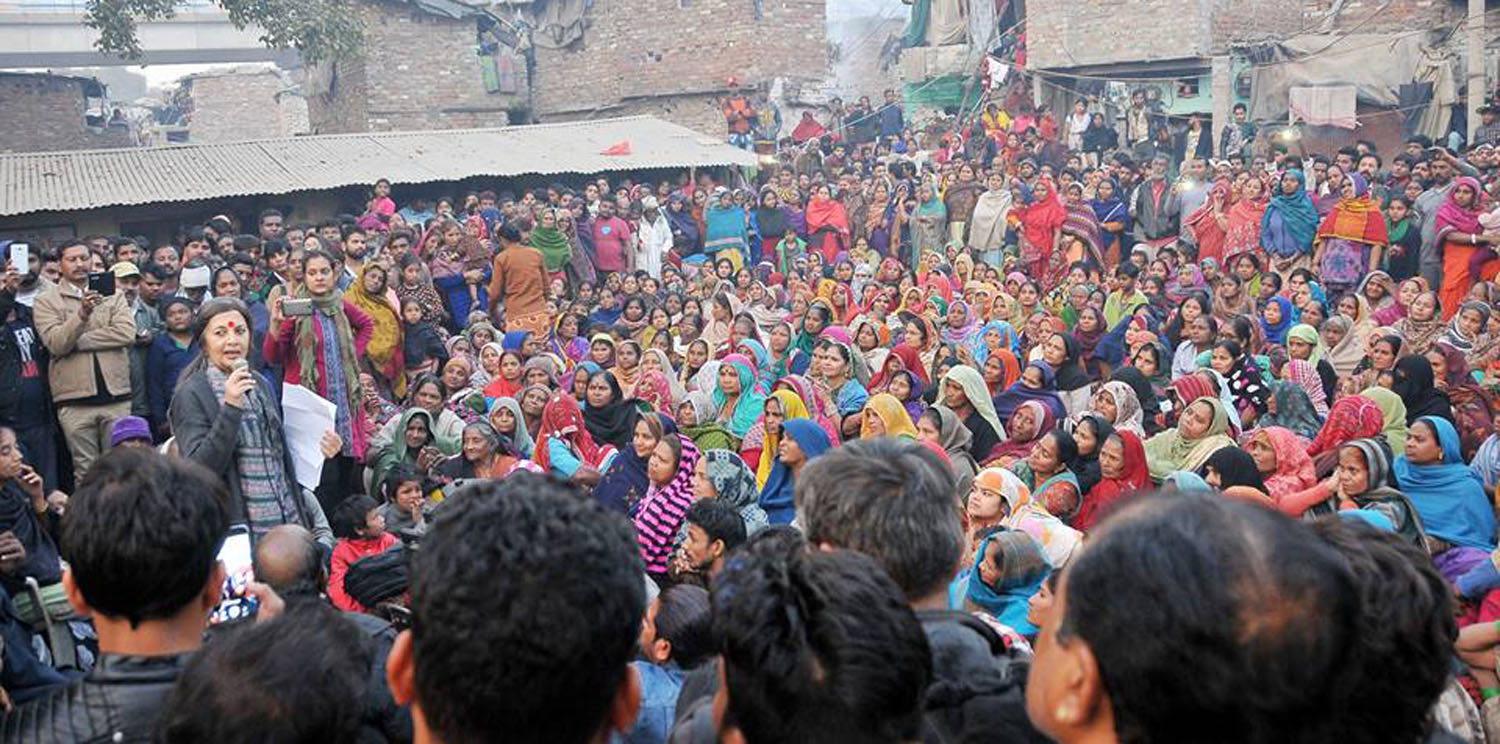 Delhi: CPI(M) Protests Against Forced Eviction of People
CPI(M) Delhi state committee condemns the coercive measures used by the DDA, Delhi Police and other paramilitary forces to force residents of Kathputli Colony in central Delhi to move to a transit camp in Anand Parvat. Heavy police presence is there in this colony since the last ten days and people are being forced to sign on the 'parchis' stating their agreement to shift to the transit camp. That residents are being forced to abandon their homes in the middle of winter has made matters worse.
The land in Kathputli Colony is meant for mixed use as per an agreement signed between DDA and Raheja Builders. As per this agreement 40 percent of the entire area devolves to Raheja Builders for commercial use, while the remaining 60 percent is for in situ development of Kathputli colony. The residents were not consulted before this agreement was signed. They are justly demanding that nobody should be forced to leave their homes against their wishes and that they should have a say in deciding the terms and conditions of their in situ rehabilitation.
A CPI(M) delegation consisting of Brinda Karat, Polit Bureau member, Nathu Prasad and Asha Sharma, Delhi state secretariat members, Sunand, Delhi state committee member and other local activists went to Kathputli Colony on December 28. A public meeting was held in the area in which hundreds of residents participated. The meeting was addressed by Brinda Karat and Nathu Prasad.
CPI(M) supports the ongoing struggle of the residents of Kathputli Colony. It demands that the police and para-military forces deployed in Kathputli Colony be withdrawn and the DDA call off its eviction drive immediately. CPI(M) is firmly against any forcible eviction of the residents. Shifting to the transit camp must have the consent of the residents and proper civic facilities must be ensured at the transit camp.