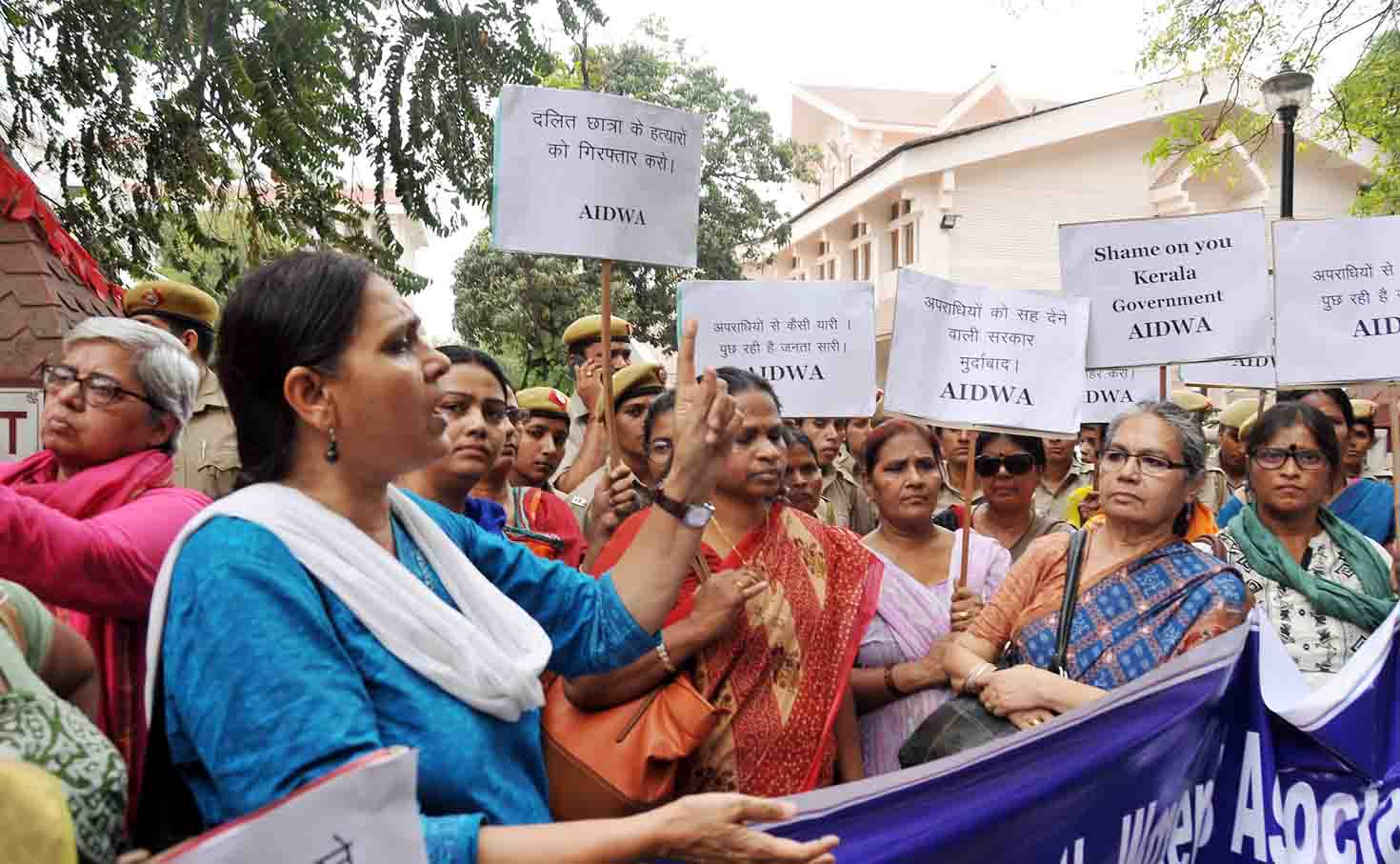 Dalit Law Student Violently Raped and Killed
NS Sajith
In a horrific incident unheard in the history of the state, a dalit woman pursuing her LLB at Eranakulam Government Law College was brutally raped and killed. The body of Jisha (29) was found in her single room home in Perumbavoor in a gruesome condition on May 28th night. In a shameful manner, Kerala police and state administration did not act for many days and finally two persons were taken into custody only after a massive protest was mounted all over the state by Left students, youth and women's organisations.
This is a rape incident similar to that of Nirbhaya incident in Delhi – a student, from a very poor family whose dead body and the circumstances in the room show that a violent attack had been taken place. Her body was found by her mother Rajeshwari on her return from daily wage work. According to the inquest report by the police her intestines were hanging out and uterus was teared down. The wounds in the body indicate that a weapon like iron rod was penetrated into the vagina.
The youth taken into custody are a neighbour and a friend of Jisha. They are being questioned by the IG of Police at the DSP office in Perumbavoor in Eranakulam district. Some of her friends and relatives are also put under surveillance. The police said that Jisha was under threat from various persons in the surroundings.
DSMM Demands Justice for Jisha
THE Dalit Shoshan Mukti Manch condemns the brutal rape and murder of Jisha, a young dalit woman in Perumbavoor, Ernakulam, Kerala a few days back. She was a law student from a poor landless family.
The state police and the Congress-led UDF government, instead of acting firmly and nabbing the culprits, have shamefully tried to cover up this horrific crime, initially. The police was forced to finally act, due to the massive protests against this ghastly incident.
The DSMM demands that there should be a thorough investigation into the brutal rape and gruesome violence inflicted on the woman. The culprits should be brought to book immediately and they should be tried through fast track courts as has been laid down in the Nirbhaya Act, 2013. Action should be taken on the officials who tried to cover-up the incident. Compensation should be given to the mother of the victim.
The DSMM calls upon all its affiliated organisations to protest against this heinous incident.
The DSMM conveys its heartfelt condolences and sympathy to the aggrieved mother and other family members.