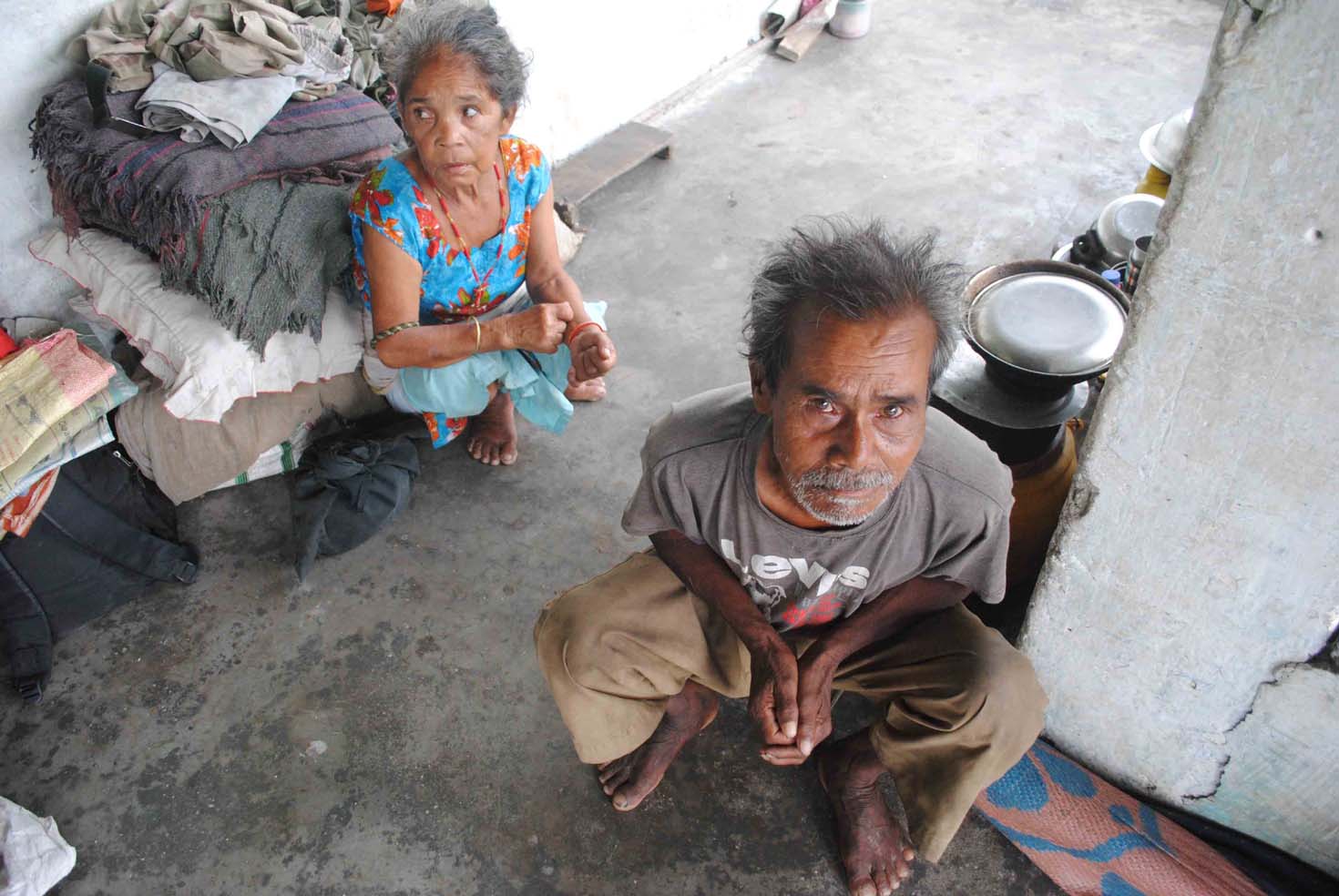 Starvation Deaths Stalk Tea Gardens in West Bengal
From Our Special Correspondent in Kolkata
RINA Orao is fighting a harsh battle, which she never thought she would have to in her life.
A worker of Dimdima tea estate in Birpara-Madarihat block of Alipoorduar district, Rina has lost her husband Mangal four months back. Within a month her brother-in-law died. The cause of death is same: complete starvation. Lack of food and then absence of any treatment has already taken more than 15 lives in this tea estate alone in the last few months, 11 of them in September alone. This garden is owned by Duncans, one of the biggest corporates in tea industry. The garden is supposed to be 'closed' just like 16 others of the same company. Rina is trying to get any kind of work anywhere in the world to feed her three children.
The story is same, rather more tragic in Bagrakot in Malbazar block in Jalpaiguri. This garden has reported 25 starvation deaths in the last three months. This one is also owned by Duncans and is formally 'open'. However, there is no job in the garden, no wages, no regular ration, no food, no electricity and no treatment for ailments. Some of the workers were shifted to local hospitals in half-dying conditions and most of them never returned.
Hundreds of tea workers in the state are reeling under severe crisis. Starvation, extreme malnutrition and related diseases are rampant. The situation has reached to such a point after four and half years of neglect that the owners are allowed to loot and flee. But starvation deaths have not occurred in privately-owned estates only, but even in the gardens taken over by the government.
A calculation by trade unions in the tea industry has recorded nearly 350 starvation or near-starvation deaths of workers in this period. At least 100 of them are in the Duncan gardens. The workers and their families have been cheated in an unprecedented manner. Rations have either stopped or are so meagre and infrequent that a near-famine situation is prevailing in these areas. Workers are eating very low quality rice and leaves and roots found in the jungles. The local administration has failed to provide alternative jobs in the rural development projects too.
Tea garden workers are also realising the difference between the period of Left Front government and now. There was severe crisis in the entire tea industry during 2003 to 2007, even at the international market. 135 tea gardens were closed in the country including 35 in West Bengal. But the then Left Front government stood firmly beside the workers, provided the basic facilities and helped them financially. They were provided with cash GR, minimum food, oil, salt; local panchayats used to provide them man-days under various schemes. With consistent efforts of the state government, in consultation with central departments, 31 closed gardens were opened. In contrast, the TMC government has failed to open even four gardens that they had taken over. In reality, lands of the gardens are being taken over without any serious effort to run the gardens. That resulted in a series of starvation deaths even in more modernised gardens. 22 tea gardens are closed now including 16 of the biggest corporate group Duncans involving more than 35 thousand workers. This has a catastrophic effect on local economy and the society too. But the state administration is virtually absent now. The administration has avoided responsibility of providing food, health support or alternative work. Nothing has been done to provide jobs under MNREGA and whatever minimum was done under the scheme the payment of wages are infinitely delayed. The chief minister, a frequent visitor to northern Bengal has carefully avoided visiting tea gardens.
Trade Unions are trying their best to help the workers in this bitter battle. CITU leaders, including state president Shyamal Chakraborty visited the affected areas and interacted with workers. They have also visited hospitals, where sick tea workers are being treated.
Joint Forum of Tea Garden Unions has called for a three day relay hunger strike from November 27-30. This 96 hour hunger strike will be observed at 45 places in tea garden areas and four and half lakh workers will participate in it. It will culminate in one-day strike on December 1. Trade Unions have appealed to political parties to support the strike and observe general strike and hartal on that day.
In a press conference in Kolkata, trade union leaders alleged that the situation in tea gardens is disastrous. In closed gardens, there is no ration and severe crisis of food is taking a daily toll. There are no other alternative jobs and the state administration is completely unmindful of the situation. Shyamal Chakraborty alleged that even in hospitals, adequate arrangements of treatment are unavailable. Both the centre and the state governments have a responsibility towards these workers.
Jiaul Alam, CITU leader alleged that the state government is showing criminal apathy towards this problem. Representative of the state government was absent in the meeting called by the centre.