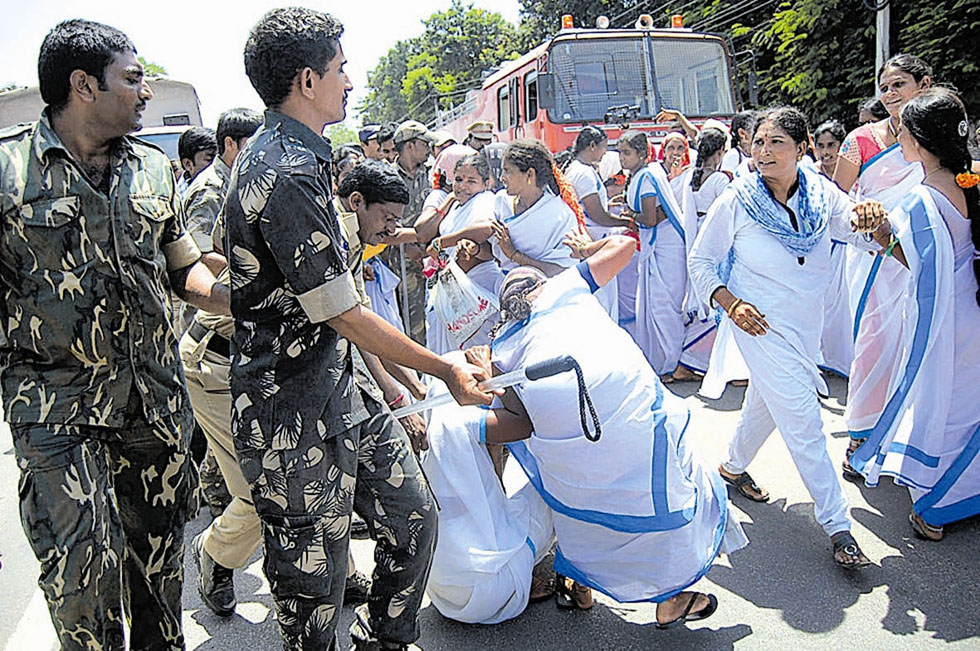 CITU Condemns Brutal Police Lathicharge on ASHA Workers
The following is the press statement issued by the Centre for Indian Trade Unions on September 23.
THE CITU secretariat meeting being held on September 23-24 in New Delhi condemns the severe lathicharge on ASHAs at Nalgonda, Adilabad and Mahboobnagar collectorates of Telangana state on September 23. The state government has been insensitive to the problems of all categories of workers for the last 15 months. Except for tall promises, nothing tangible has so far been given to workers in the state.
Demanding recognition of ASHAs as workers and payment of minimum wages etc, 25,000 ASHAs in the state of Telangana are on an indefinite strike for the last 22 days. Today (September 23) they laid a siege to the collectorates in which altogether 20,000 ASHAs participated. At Nalgonda collectorate, male police pounced on ASHAs and beat them and kicked them, in which 15 ASHAs were injured. When two ASHAs were kicked in their stomachs they started bleeding and are now in the hospital. 15,000 ASHAs have been arrested.
Instead of solving the ASHAs problems, the TRS government is trampling underfoot the workers movement and resorting to brutal repression on them.
We demand that the state government should solve the ASHA workers problems and punish those police personnel who are responsible for this lathiharge.