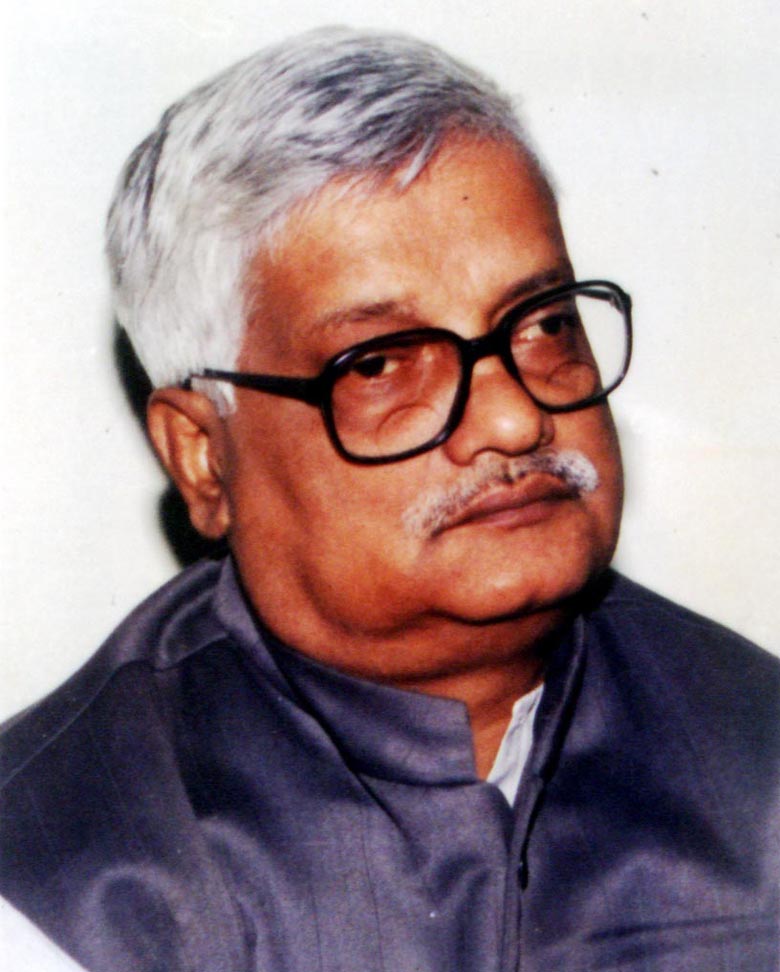 Long Live Comrade Anil Sarkar
Haripada Das
CPI(M) state secretariat member, vice president of State Planning Board, a crusader in the struggle for emancipation of dalit community and a great poet Comrade Anil Sarkar breathed his last at AIIMS, New Delhi at 7.40 in the evening on February 9. He was 76. He had been suffering from multiple ailments and was under medical care for last several months. He is survived by only son Abhijit, daughter-in-law and a grandson. He was founder president of the Scheduled Caste Coordination Committee and Cultural Coordination Committee of the state and continued in that position till his death. He was one of the members of newly founded Dalit Shoshan Mukti Manch. Also he was a renowned poet, especially composer of political rhymes.
A pall of grief spread over the state as soon as the sad news of his demise poured in. On receiving this news, CPI(M) state secretariat immediately met in the night and observed silence in his memory. The state secretariat chalked out the programme of his funeral. The condolence message issued by the state secretariat noted that Comrade Anil Sarkar dedicated his entire life for the struggle of the exploited people and for the all-round development of the state. The state secretariat respectfully remembered his invaluable contribution and expressed deep sympathy to his only son and other family members.
Comrade Anil Sarkar was born September 1, 1939, the day of outbreak of the Second World War, at Kachua village of Commilla district, now in Bangladesh. His father Mahesh Chandra Sarkar was a middle peasant. He started his school education in Iswar Pathshala, a reputed school in Comilla town. After passing matriculation, his family migrated to Tripura in the fifties. He got admitted in MBB College in Agartala. While studying in college, he came in touch with the communist party and organised Students' Federation in the college. Anil Sarkar passed BA (Hon.) in Bengali literature brilliantly and completed MA from Kolkata University. In Kolkata University, he played an active role in the students' movement. After returning from Kolkata, he joined a private school in the sixties. While serving in school, he organised the private school teachers in a progressive organisation and extended full-fledged guidance and support to the furtherance of the students and youth movements.
In 1964, when the CPI(M) was formed in the fight against revisionism, Anil Sarkar joined it. In its seventh state conference in 1968, he was elected as a state committee member of the Party. He became first secretary of the state youth federation. His attachment with the leftists earned him the ire of the school committee. In 1971, on the pretext of a group clash between the SFI and the NSUI, the governing body of the school terminated several Left-minded teachers including Anil Sarkar. He left school never to join again.
He played an important role in collecting relief materials for the migrant Bangladeshi refugees and the Bangladesh Liberation Forces undergoing arms training in Tripura. He organised People's Relief Committee to render medical care to the refugees sheltered in refugee camps. He organised cultural programmes with the poets, writers and intellectuals of Bangladesh to mobilise peoples support for the liberation of that country. From 1972 to his last day, he was a member of the Tripura legislative assembly first from Teliamura assembly constituency and then from Pratapgarh constituency. He played a pivotal role in the formation of the Employees Coordination Committee, a united platform of various employees organisations. The Congress government detained Comrade Anil Sarkar under MISA in 1974 as he was one of the key men organising from the remote the continuous strike of state government employees. In 1975, during emergency, he was again detained along with other Party leaders including Nripen Chakraborty and was sent to Vellore Jail.
In 1972, Comrade Anil Sarkar was elected as state secretariat member of the Party. He was member of the two coalition ministries in 1977 and subsequently in the Left Front governments from 1978 to 1988 under the chief ministership of Nripen Chakraborty, 1993-98 under Dasaratha Deb and 1998-2013 under Manik Sarkar. The portfolios he successfully managed were information & culture, school education, higher education, industries etc, departments.
Anil Sarkar played a pivotal role in mobilising the people of schedule caste community towards the Left movement. He also worked hard to revive the extinct folk culture and advance progressive culture. He composed innumerable poems for the cause of exploited and oppressed sections of the people, which were very sharp.
The Party declared three days mourning in respect of Comrade Anil Sarkar. Party flags will remain half mast during these days. The state government announced one day state mourning on February 10.
Chief Minister Manik Sarkar in a condolence message said, Comrade Anil Sarkar was an extra-ordinary political personality having many qualities. Struggling from student life, Comrade Anil Sarkar was a model teacher, good political organiser, successful parliamentarian, a fire-brand orator and a renowned poet. His demise created an unimaginable gap in the spheres of culture and literacy. Struggling people of Tripura shall ever remember the life and legacy of Comrade Anil Sarkar.
Apart from various organisations and persons in the state, many eminent personalities, organisations of West Bengal, Assam and Bangladesh condoled the demise of Comrade Anil Sarkar.
Mortal remains of Comrade Anil Sarkar were lifted from Delhi to Agartala on February 10 morning. His funeral procession touched the secretariat complex, Assembly House, Rabindra Shatabarshiki Bhavan, Schedule Caste Coordination Committee house, Jogendranagar, and CPI(M) state committee office. His body was kept in state honor at Sadar sub divisional committee office. Next day a huge procession led his mortal remains to the Battala cremation ground.