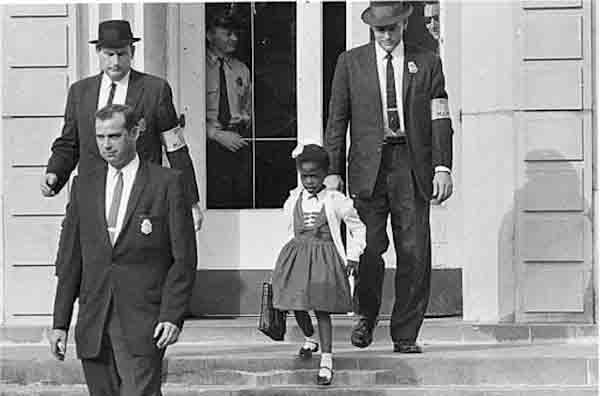 Though She Be But Little, She Is Fierce!
G Mamatha
In the little world in which children have their existence
whosoever brings them up,
there is nothing so finely perceived and so finely felt,
as injustice.
Charles Dickens
APPLE has launched the iwatch. This is not about Apple. Neither is it about the watch. Let us not dream about them – those privileged items. It is about the wrist that wears it. Or to be precise, it is about the caste of the wrist. Caste of the wrist!? Yes, caste of the wrist. Whoever thought that a wrist doesn't have caste? Listen to this.
P Ramesh, a plus one student of the Government Boys Higher Secondary School in Thiruthangal village, in Tamil Nadu's Virudhunagar district, was attacked and his wrists slashed by his seniors. Reason? Nothing much, except that his wrists were flaunting a watch. Now isn't that serious? It is. His seniors commanded him not to wear a watch, forcibly removed it and threw it. But Ramesh did not give up. He fought for the watch. He did not at that time know that he is indeed fighting for more. He was made aware of it, two days later, when he was walking near the Thiruthangal railway station. A gang of about 15 boys, including his seniors, waylaid him and slashed his wrists with knives. Ramesh managed to escape from them and received first aid at a private hospital. He was later admitted to the Sivakasi Government Hospital. It is then he came to know, that it is not the watch, but it is his caste. Ramesh is a dalit boy, who was not supposed to decorate his wrist with a watch. He learnt it the hard way. Rather, he was taught this lesson by his non-dalit seniors in the hard way.
Ramesh might consider himself lucky, if he listens to this. For him it is just a watch. For the 60 primary level students of Nuttuwa hamlet of Dadraul village in Shahjehanpur district, Uttar Pradesh, it is about school itself. These children were beaten at the gates of the school as they refused to stop coming to the school. Reason? Caste, once again. These children belonged to the Nutt community, a sub-caste among the dalits. The upper-castes of that region commanded them to stop going to the school, as their children too were studying in the same school. Ram Naresh, father of a child who was stopped from going to school says: "They claimed that we are untouchables and shouldn't attend the same school. When we didn't abide by their 'laws', they started beating our children at the gate of the school".
School, that sacred space, where children, innocent with age, were taught to mature to face the world, are really taught the ways and affairs of the world. And the teachers? Listen to this girl from that school who was forced to quit her education: "It is happening at the behest of the school staff who also despise us. They ask us to sit elsewhere during distribution of mid-day meal. They don't call us by our names but address us as Nutts". Someone there shouting that school is an equalising space? Hear. Someone there writing textbooks printed with the dictum, untouchability is a crime? Hear. At least the children are learning that there is a hell of a difference between what is in the textbooks and what takes place in the real world. Hail the school for making them realise! It is preparing them to face ragging, brutal of course, even in elite institutions like the AIIMS in Delhi and recently in Moradabad in the Institute of Foreign Trade Management. Or even better. It is preparing them to be bound in a kennel, a dog's cage, as in Punjab. In Punjab, a dalit youth was mercilessly beaten up and then bundled inside a dog's cage for failing to return the labour wages that his elder brother had taken in advance.
Hail the Indian Republic! Our 60 years old Constitution had given us Right to Equality and Right to judicial recourse, if our rights are violated. Forget that a judge had got his chamber thoroughly cleaned with cow-dung before taking charge. His predecessor, happened to be a dalit. Completion of 60 years is celebrated in India as 'second-birth' or rebirth. Oh! It is not for dalits. So, is the rebirth of the Indian Republic for dalits in our country? It can be.
Sixty years! One needs to remember here a woman who had turned sixty this month. Before one jumps ahead and questions what is so special about 'that' woman, as there are many who are sixty and cross sixty. Here is what she is and she might be important to all those Rameshs in Tamilnadu, children of Nuttuwa hamlet and the youth of Punjab. Her name is Ruby Bridges and she is from the USA.
Ruby Bridges is famous for doing something most of us take for granted today: going to elementary school. But that simple act by one small girl played an important part in the Civil Rights Movement.
She wrote about her experiences in her book Through My Eyes. Writing about how her mother prepared her for her first day to school, she says: "She hinted there could be something unusual about it, but she didn't explain." "There might be a lot of people outside the school. But you don't need to be afraid. I'll be with you, she said. "
Both the daughter and mother were accompanied by four marshals to the school and she writes: "As we walked through the crowd, people yelled and threw things. All day long, white parents rushed into the office. They were upset. They were arguing and pointing at us. When they took their children to school that morning, the parents hadn't been sure whether William Frantz would be integrated that day or not. After my mother and I arrived, they ran into classrooms and dragged their children out of school. From behind the windows in the office, all I saw was confusion. I told myself that this must be the way it is in a big school. That whole first day, my mother and I just sat and waited. We didn't talk to anybody. I remember watching a big, round clock on the wall. When it was 3:00 and time to go home, I was glad.
"When we left school that first day, the crowd outside was even bigger and louder than it had been in the morning...Many of the boys carried signs and said awful things, but most of all I remember seeing a black doll in a coffin, which frightened me more than anything else. On the second day, my mother and I drove to school with the marshals. The crowd outside the building was ready. Racists spat at us and shouted things like 'Go home, nigger', and 'No niggers allowed here'. One woman screamed at me, 'I'm going to poison you. I'll find a way'. She made the same threat every morning".
Inside the class, Bridges says: "When I looked around, the room was empty. There were rows of desks, but no children. I wasn't allowed to have lunch in the cafeteria or go outside for recess, so we just stayed in our room. The marshals sat outside. If I had to go to the bathroom, the marshals walked me down the hall. Nightmares would come, and I would get up and go wake my mother for comfort".
At the end of her first year, Bridges recalls: "A few white children began coming back to school...Even though these children were white, I still knew nothing about racism or integration. I had picked up bits and pieces over the months from being around adults and hearing them talk, but nothing was clear to me. The light dawned one day when a little boy refused to play with me. 'I can't play with you', the boy said. 'My mama said not to because you're a nigger'. At that moment, it all made sense to me. I finally realized that everything had happened because I was black. I remember feeling a little stunned. It was all about the color of my skin. I wasn't angry at the boy, because I understood. His mother had told him not to play with me, and he was obeying her".
Ruby's father didn't want her to go to the all-white William Frantz School. He feared that angry people, who wanted to keep blacks and whites separate, would hurt his family if Ruby went to the all-white school. But Ruby's mother wanted her to go that school because she wanted her child to have a better education than she did and to have a good job when she grew up. Ruby's mother had to work hard even when she was pregnant. The day before Ruby was born, her mother had to carry ninety pounds of cotton on her back. She knew that if her child went to William Frantz School, Ruby would have a better life.
The abuse wasn't limited to only Ruby Bridges and her family; even her extended family had to suffer. Her father lost his job at the filling station, and her grandparents were sent off the land they had sharecropped for over 25 years. The grocery store where the family shopped banned them from entering. The point is they stuck together, resisted and fought. Their fight inspired hundreds and thousands more and today, millions of African-Americans were and are able to study. Of course, this does not mean that racism is dead and buried in the US. What had happened in Ferguson, we all know. But what the life of Ruby Bridges teaches us is, to be stubborn in our resistance and fight.
Race and caste might not be one and the same, but the social aspect of discrimination is too similar to ignore. And there is nothing wrong in learning from other movements and indigenising those experiences in our fight for social justice. Remember, it is social justice and not social harmony. Social harmony, as the BJP in power, wants to build is nothing but an attempt to give a silent burial to social justice. Harmony can mean asking the weaker sections to forget about their rights and live in peace with those who are oppressing them. Demanding social justice means, fighting for equal rights and a just share that is denied.
Don't forget, the world is the biggest classroom and life the biggest teacher. It teaches us – to live a dignified life, organise, resist and march-on.
Though she be but little, she is fierce – Shakespeare